This is an archived article and the information in the article may be outdated. Please look at the time stamp on the story to see when it was last updated.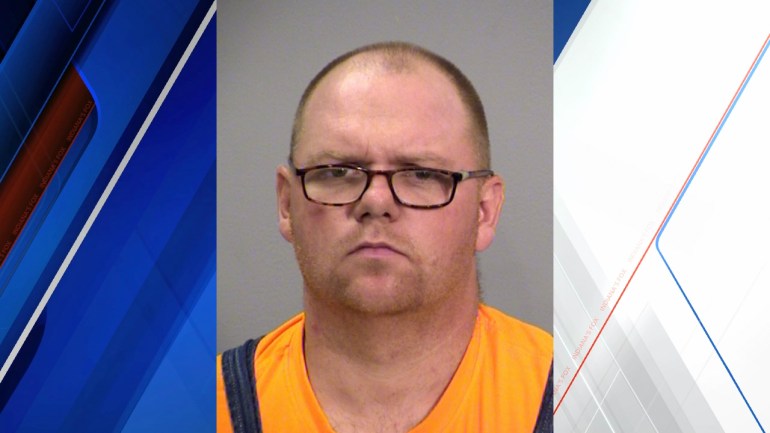 (July 6, 2015) – A registered sex offender was arrested in Indianapolis Thursday, and he is accused of impersonating an Indianapolis police officer as well as a Hendricks County police officer.
According to a probable cause affidavit, Charles Gamble, 37, approached a Marian University police officer on June 29. Gamble told the officer his name was Charles Jones and he was a sworn IMPD undercover officer. He asked the officer if the Marian University police department needed any part-time help.
The officer was suspicious, so he looked up the phone number Gamble gave him. The officer discovered that the number was attached to a man named John Gamble. Upon viewing the picture associated with John Gamble he discovered that John was Charles' alias and Charles is a registered sex offender out of Jackson County.
On July 1, Gamble called the Marian University Police Department. He again identified himself as Charles Jones, and he advised the officer that he worked for Court G21. He said his girlfriend had gotten a protection order against her father and that the judge asked him to deliver the protection order against her father since the father lived in Putnam County.
The officer visited Marion County Court G21 to find out if Charles Gamble worked for the court. It was confirmed that Gamble did not work for the court, and the judge identified Gamble from his photo on the sex offender registry website. Apparently Gamble came in on July 1, and he identified himself as a Hendricks County Detective in order to get a protection order against his girlfriend's father.
The judge called Gamble and told him to return to the court because there was an issue with the protective order. When Gamble returned, the officer took him into custody for the Impersonation of a Public Servant.
Later officers learned that Gamble repossessed cars and would pull people over using strobe lights in his car.