This is an archived article and the information in the article may be outdated. Please look at the time stamp on the story to see when it was last updated.
UPDATE (8:07 a.m.): The search is over for a 77-year-old man with Alzheimer's.  Family of Coy Wilkinson called police after he never returned home from walking his dogs.  Officers said Wilkinson walked to Waterman's Family Farms, a nursery he enjoys visiting.  Owner Bruce Waterman, who lives in a nearby house, located Wilkinson and took him home.
Original Story: INDIANAPOLIS — Metro police and firefighters are on the city's southeast side searching for an elderly man who reportedly walked away from his house early Thursday morning.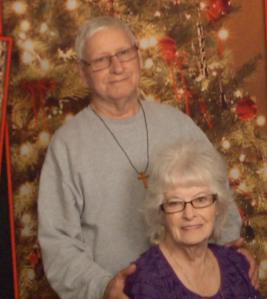 Police first responded to the Lucky Star Mobile Homes to investigate a missing person in the 800 block of Irwin Avenue around 2:30 a.m.
Once on scene they learned Coy Wilkinson, 77, had gone missing while walking his Yorkshire Terrier named Milo.
Police describe Coy as a white male, 5'5″ tall, 165 lb, with brown hair & blue eyes. He was last seen wearing blue jeans and a red flannel top. His family says he often walked his dog at odd hours.
The Indianapolis Fire Department responded to the scene around 4:20 a.m. with 11 pieces of fire equipment to assist in the search.
Anyone that sees an elderly man walking a dog, or looking like he's searching for a dog on the southeast side should contact police immediately.
This story will be updated with new information as we learn it.