This is an archived article and the information in the article may be outdated. Please look at the time stamp on the story to see when it was last updated.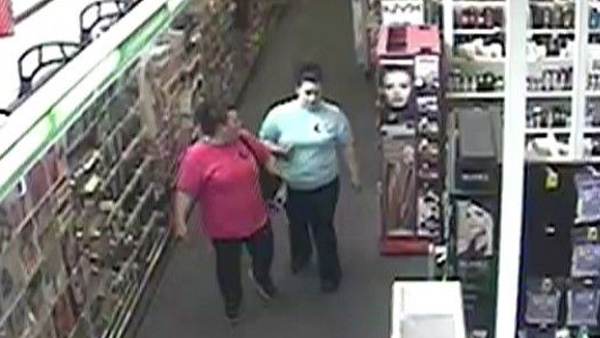 BARGERSVILLE, Ind. (June 10, 2015) – Police need help identifying a pair of women in connection with a theft at a CVS store.
Bargersville police were called to the store at Whiteland Road and State Road 135 around 2:30 p.m. Monday. A store manager said the women acted strangely; surveillance footage showed one woman take items and stuff them in her purse before walking out of the store.
The manager went outside to talk to the women, but they threw items at her before leaving in a gold SUV. The merchandise thrown at the manager totaled about $50, police said.
Anyone with information should call Bargersville police at (317) 422-1222.