This is an archived article and the information in the article may be outdated. Please look at the time stamp on the story to see when it was last updated.
INDIANAPOLIS, Ind. (Feb. 3, 2016)--Good Wednesday afternoon. Indy saw thunderstorms and 0.3 inches of rain Tuesday. Rainfall was much higher to the southeast as expected with radar estimates of more than 2 inches in spots. There was also a report of a tree down in Lawrence with 45 mph winds. Some areas to the north saw some small hail.
The temperature reached 61 degrees Tuesday night and broke the previous record high temperature of 59 degrees set in 1911! Wednesday's high temperature was 60 degrees and was reached early Wednesday morning. This is two degrees shy of tying a record high set in 1992.
Tonight will bring a cloudy sky with the wrap-around moisture moving through from the most recent storm system. Expect a slight chance of a wintry mix this late afternoon and evening with no accumulation expected.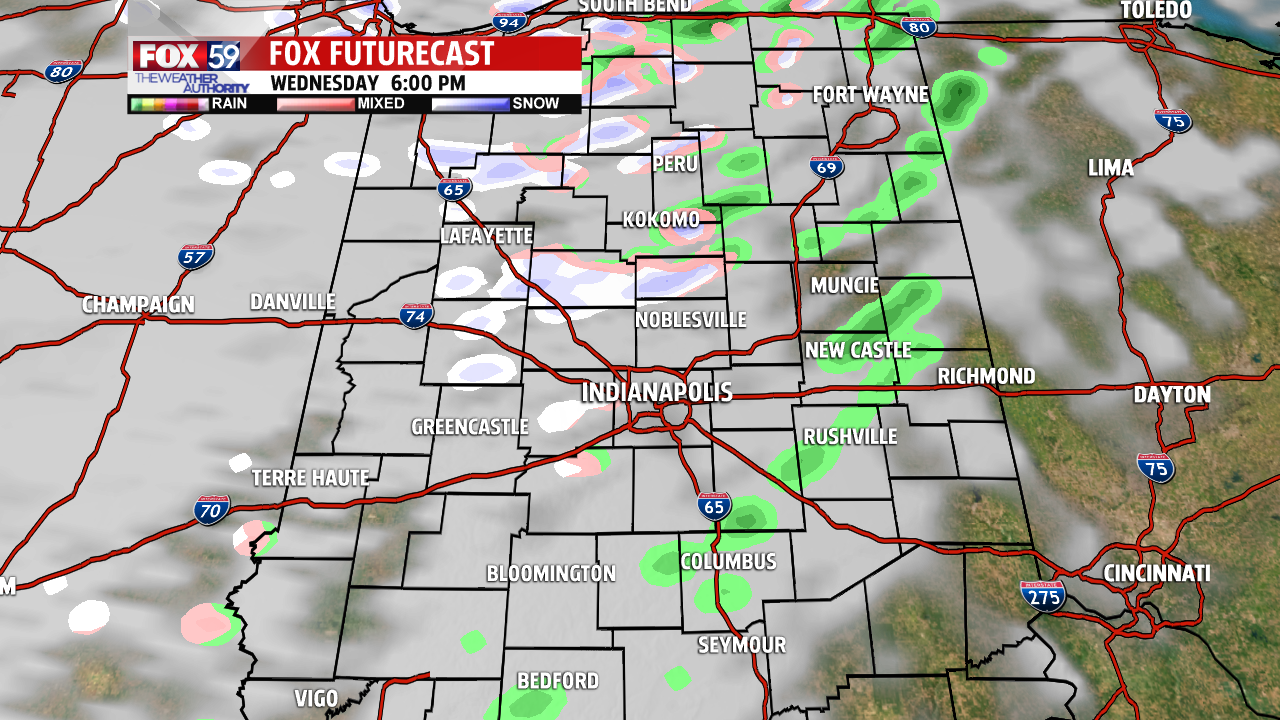 Lows will drop to the low to mid-20s with a breezy west, northwest wind. We'll have a cloudy start to Thursday with a few flurries possible. Clouds will clear out late in the day with highs in the mid-30s which is about average.
A nice rebound in temperatures is expected as we go into the weekend with highs Friday-Sunday in the 40s. However, there are signs that bitter cold will be returning into next week as a deep trough of low pressure settles in. We'll have a chance of a rain/snow mix next Monday with snow chances Tuesday and Wednesday. Temperatures may not even get out of the teens next Wednesday. --Danielle Dozier