This is an archived article and the information in the article may be outdated. Please look at the time stamp on the story to see when it was last updated.
INDIANAPOLIS, Ind. --Good Monday afternoon! I'm tracking rain on the radar at the 4 p.m. hour and a few thunderstorms are also expected into the evening. A warm front has lifted across the area and temperatures and moisture have surged! The temperature got to 70 degrees in Indy today and marked the 6th time the city has reached the 70s this year.
Tonight expect some rain and t-storms. Some storms that develop could be strong. It will be mild, humid and windy tonight with lows in the low 50s. Winds could gust to 30 mph.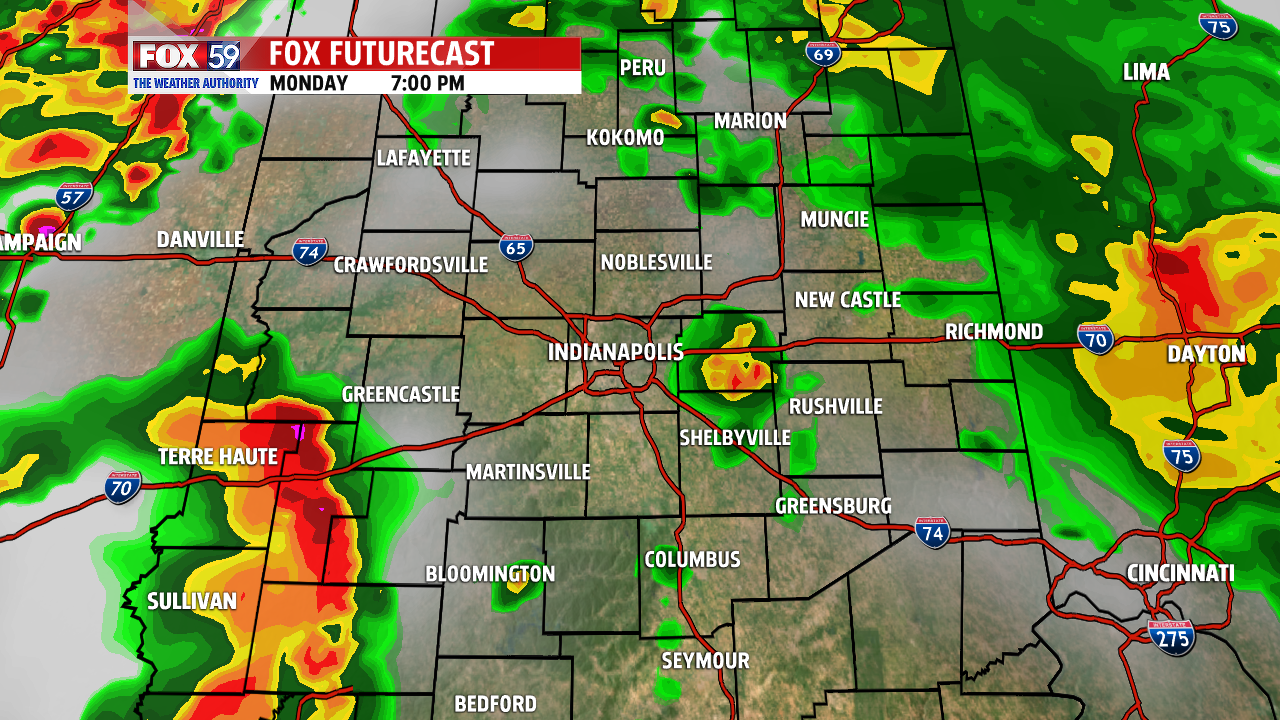 Tuesday will bring a few spotty showers with highs near 60 degrees and gusts to 30 mph.
The greater severe risk is still setting up Wednesday afternoon and evening. A strong, low-pressure system will move through and bring t-storms. We'll have to watch this as all hazards will be possible as of the latest data. Highs will be near 70 degrees.
As the low pressure moves through, the air behind it is very cold. Temperatures will fall sharply on Thursday and it will be wet and windy! It will be so cold that rain may briefly change to snow late Thursday night into Friday before the moisture moves out. Lows will dip to the low 30s! --Danielle Dozier