This is an archived article and the information in the article may be outdated. Please look at the time stamp on the story to see when it was last updated.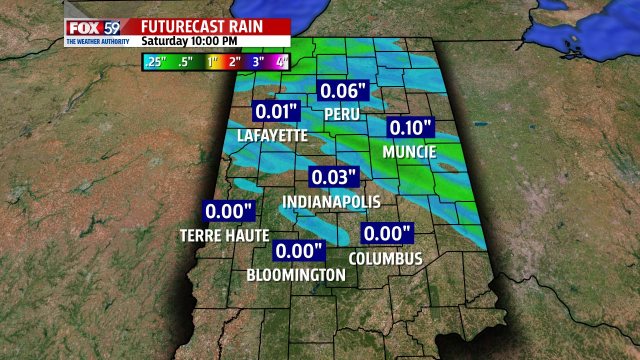 There will be a chance for rain today but not everyone will see some today.  That will change on Sunday when rain will be widespread at times.  At this point it doesn't look like severe weather is likely but we do expect to hear some thunder at times overnight.
Overall today should be pleasant with only isolated rani from Indianapolis to the south.  Places north of the city will have a scattered chance for rain through the afternoon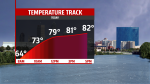 and evening hours.  Rain chances will go up overnight with some places to the north potentially seeing more than an inch of rain.  Most places will see less than a half inch.  Severe weather (large hail, destructive winds, and tornados) is not expected overnight.
It will be a soggy start to the day for Father's Day but after the wet start rain chances will only be scattered.  At this point it does look like high temperatures will be on the warm side with highs in the mid-80s.  Sunday will not be a washout with hours at times between any rain you will see. 
There is little to no model agreement when it comes to rain chances for Monday and Tuesday.  The problem is how models handle a slow moving cold front.  Some models stall the front out right over Indianapolis.  Others push the front through keeping us drier and cooler.  I'm keeping in a low chance for rain for now but that could change as we get closer to the days.  The middle and end of the work week will see summer like conditions arriving with highs in the mid to upper 80s expected.