This is an archived article and the information in the article may be outdated. Please look at the time stamp on the story to see when it was last updated.
INDIANAPOLIS, Ind. (Jan. 6, 2016)--Good Wednesday afternoon. We've had high clouds across the area today resulting in a partly sunny sky. Temperatures were in the upper 30s and low 40s at 2 p.m.
We'll have a mostly cloudy sky tonight with lows in the upper 20s and a light south, southeast wind. Going into Thursday, expect a mostly cloudy sky to start then some clearing through the day with clouds once again increasing late day.
Several upper-level waves will move through the area into the weekend resulting in precipitation. The first one arrives late Thursday night with rain moving in from the southwest. Expect rain to arrive in Indy after midnight Friday.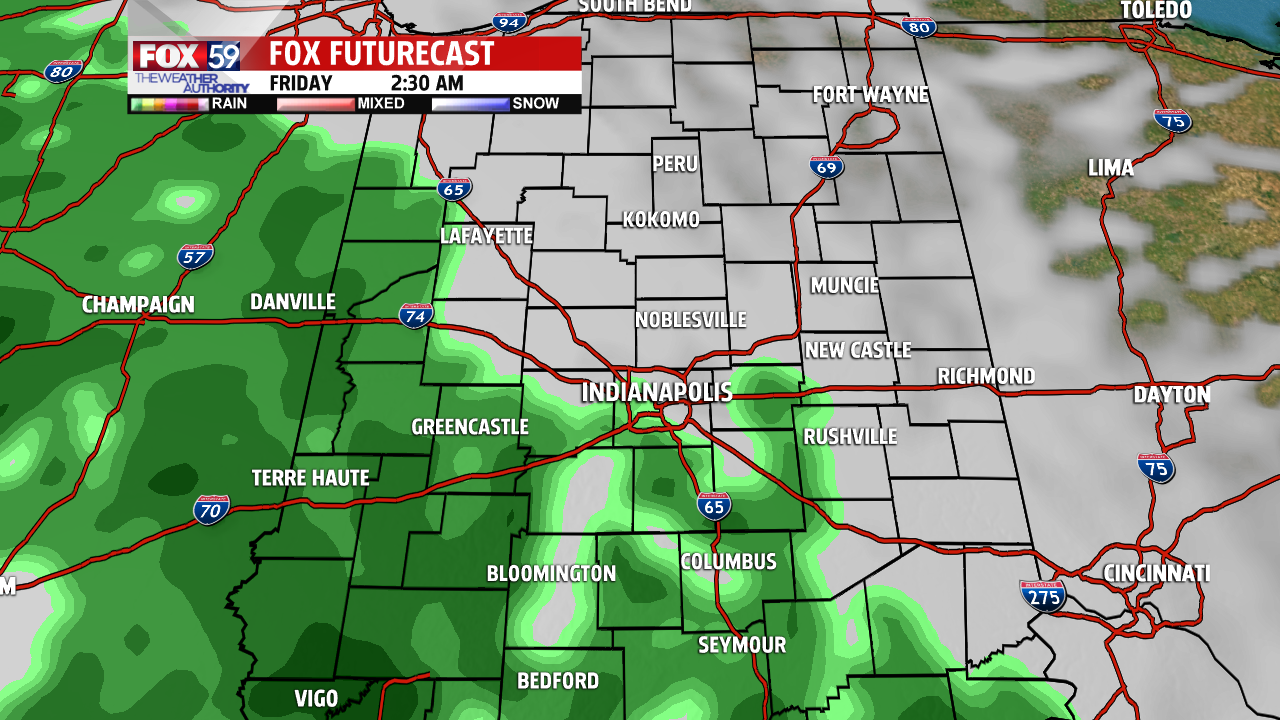 Periods of rain will continue through Friday with steady rain once again returning Saturday. Highs will be in the upper 40s and near 50 degrees Friday and Saturday. A strong cold front will move through the area Saturday night and as colder air works in, expect a changeover to snow from northwest to southeast across the state.  Snow looks to continue into Sunday morning, tapering late morning. Rainfall amounts look to be up to 0.75 inches in Indy through Saturday with snow amounts to be determined. Right now models have only a tenth of an inch of snow into Sunday morning.
Arctic air will arrive with highs only near 30 degrees Sunday with breezy west, northwest winds. Areas of blowing snow are possible on Sunday morning. Monday will bring the coldest air all season with lows near 12 degrees and highs only near 20 degrees. Temperatures may dip a little lower in the mornings early next week depending on how much snow is on the ground. Wind chills will dip below zero degrees next week. Stay tuned! --Danielle Dozier