This is an archived article and the information in the article may be outdated. Please look at the time stamp on the story to see when it was last updated.
(June 23, 2014) – Another great start this morning, under mainly clear skies with temperatures in the upper 60s and lower 70s…roads look great and sun will be blazin'!
Storms chances return by mid to late afternoon from west to east…although not all will see storms today, some will see some pretty heavy downpours, along with: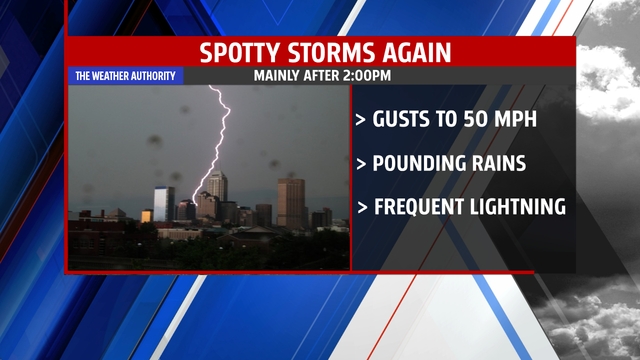 Today and tomorrow look to be the best chances for rain during entire work week…here's a look at the percentage's!