This is an archived article and the information in the article may be outdated. Please look at the time stamp on the story to see when it was last updated.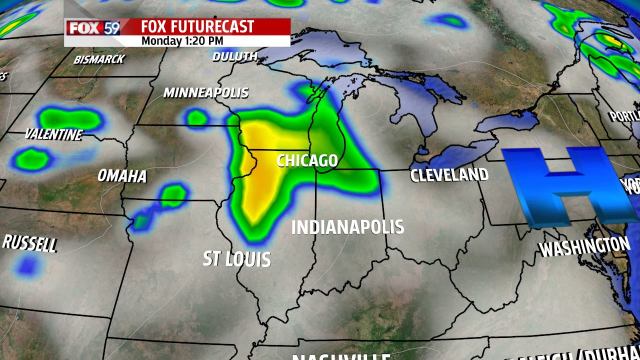 You can prepare for a pleasant day today.  Yesterday we saw three distinct air masses pass through the state.  We woke up to dew points in the upper 60s.  Dew points in the upper 60s is considered on the low end of a tropical air mass and generally means it is going to feel pretty miserable outside if the temperatures are in the 80s are higher.  As we headed into the afternoon  hours and the clouds cleared we saw our dew points fall to the low 60s.  It was still humid enough for many to consider it slightly uncomfortable with temperatures hitting 83 degrees yesterday.  Then finally the drier air mass we have been promising over the last couple of days arrived at around 7 PM yesterday.  At 7 we had a dew point of 61 degrees.  By 2 AM this morning dew points were bottoming out at 51°.  It's going to feel fantastic outside!  Today's highs will be near 80 degrees along with Monday.  Mid-80s will be possible for a high on Tuesday.
Afternoon showers will be possible on Monday with heavier rain chances arriving Tuesday night.  The GFS model is forecasting more than 2 inches of rain falling from Tuesday through Wednesday.  The EURO is forecasting a more modest 0.74" of rain.