This is an archived article and the information in the article may be outdated. Please look at the time stamp on the story to see when it was last updated.
ARCTIC AIR IS BOTTLED UP FOR NOW
Arctic cold to remain on hold for now. Today marks 6 straight days above normal.   Our young winter is now a half-degree warmer than last year to-date.
As forecast early last week, we've lost the connection to the polar branch of the jet stream. The bitter cold looks to be bottled up for now.   A milder, split-flow jet stream bathes the nation in milder air with origins off the pacific and not from the arctic.   The overall look is a higher probability of above normal temperatures through the end of the year.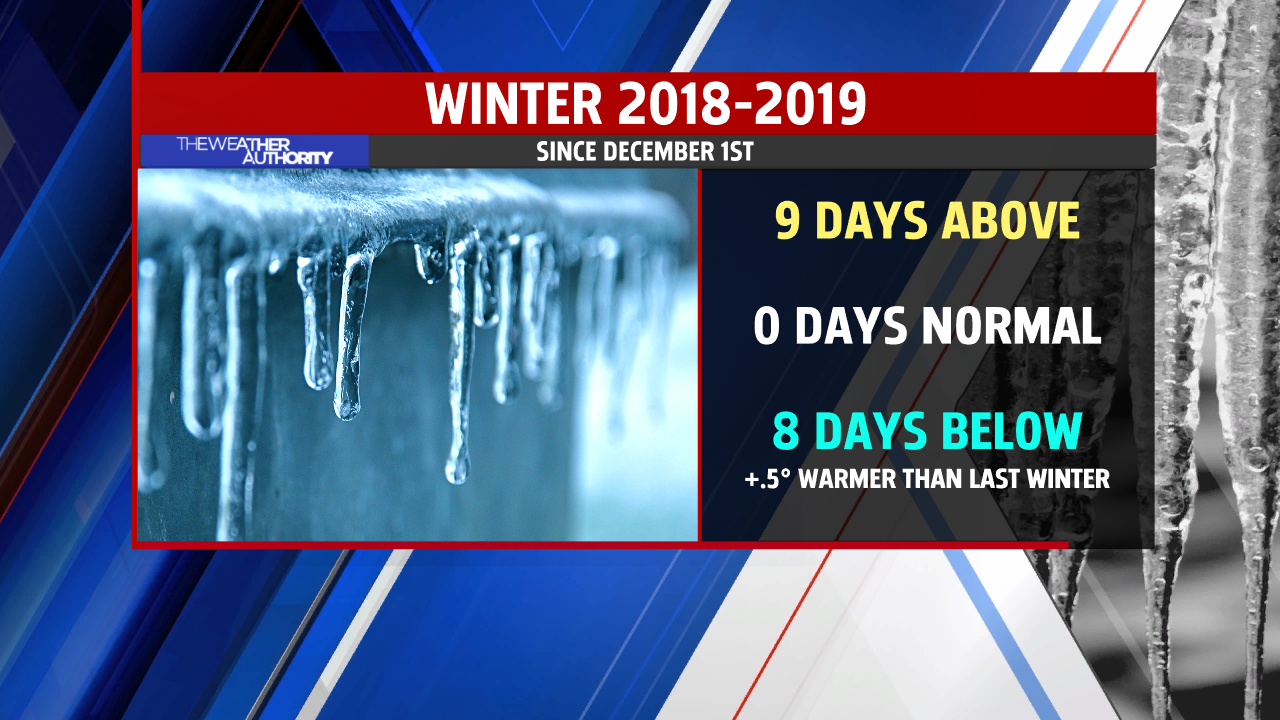 SNOW SEASON OFF TO A SLOW START AGAIN
The snow season is once again off to a very slow start.  Less than 1" of snow has fallen officially in Indianapolis through the 17th of December - that's 3.3" below normal.   This is among the least-snowiest starts to a snow season on record (24%), ranking 33rd all-time.  Only 1998 produced no snow through the 17th of December, not even a trace.  It is interesting to look at some cities that have had more snow already this season.
ANY CHANCE OF SNOW BEFORE CHRISTMAS?
We are not out of the running of a snow that sticks before Christmas just yet.   Late in the week a wind-driven, storm system could produce a rain to snow that sticks per the overnight long range computer runs.   We will track this storm system for the rest of the week!