This is an archived article and the information in the article may be outdated. Please look at the time stamp on the story to see when it was last updated.
INDIANAPOLIS, Ind. –Good Tuesday afternoon! Today marks the fifth day in a row we've had 60s in Indianapolis. It's also the 7th time this February. Two records are in jeopardy which are the record consecutive 60+ degree days in February and the most in any February.
This February is now currently ranked 4th warmest on record in Indy as of the 20th. The average monthly temperature is 40.4 degrees and 9.4 degrees above average.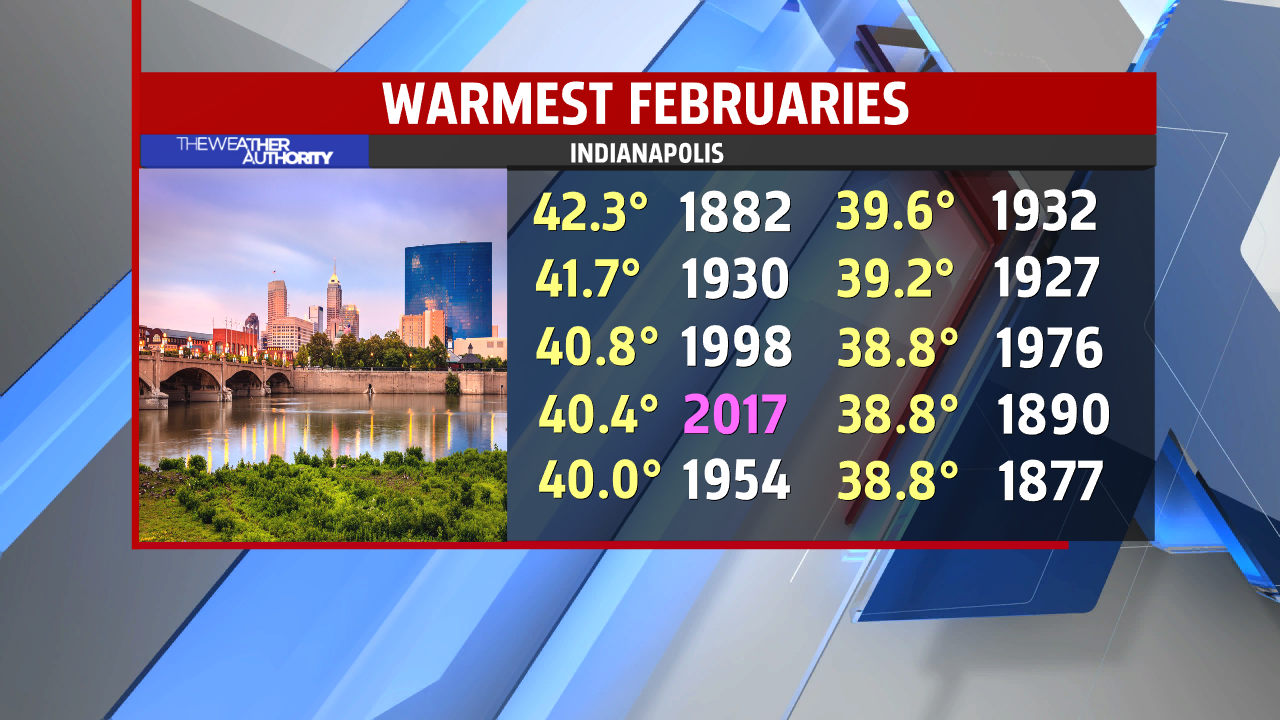 We'll have some spotty showers around this evening with the best chance of rain to the south of Indianapolis. Lows will fall only to the low 50s with light south, southwest winds. Areas of fog will also develop overnight.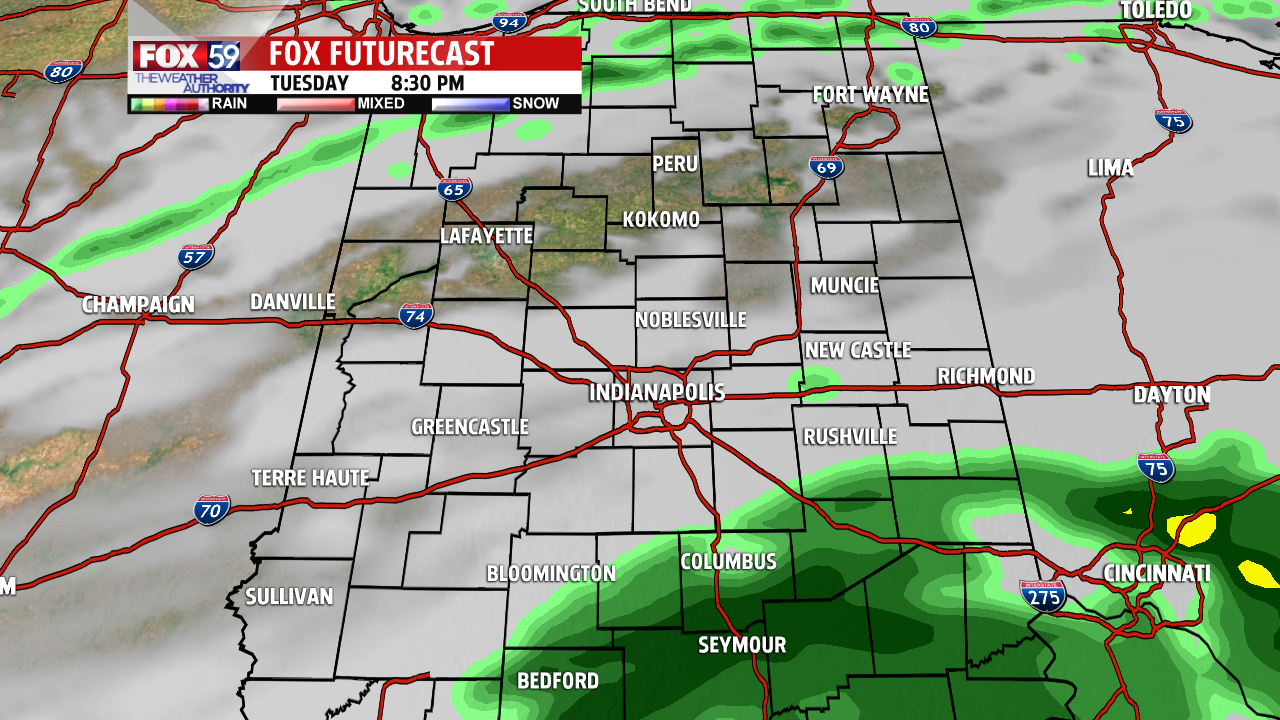 Wednesday morning will start out cloudy with fog and give way to a mostly cloudy/partly sunny sky. Temperatures will try to get to 70 degrees. The record-high temperature for the day is 70 degrees from 1922.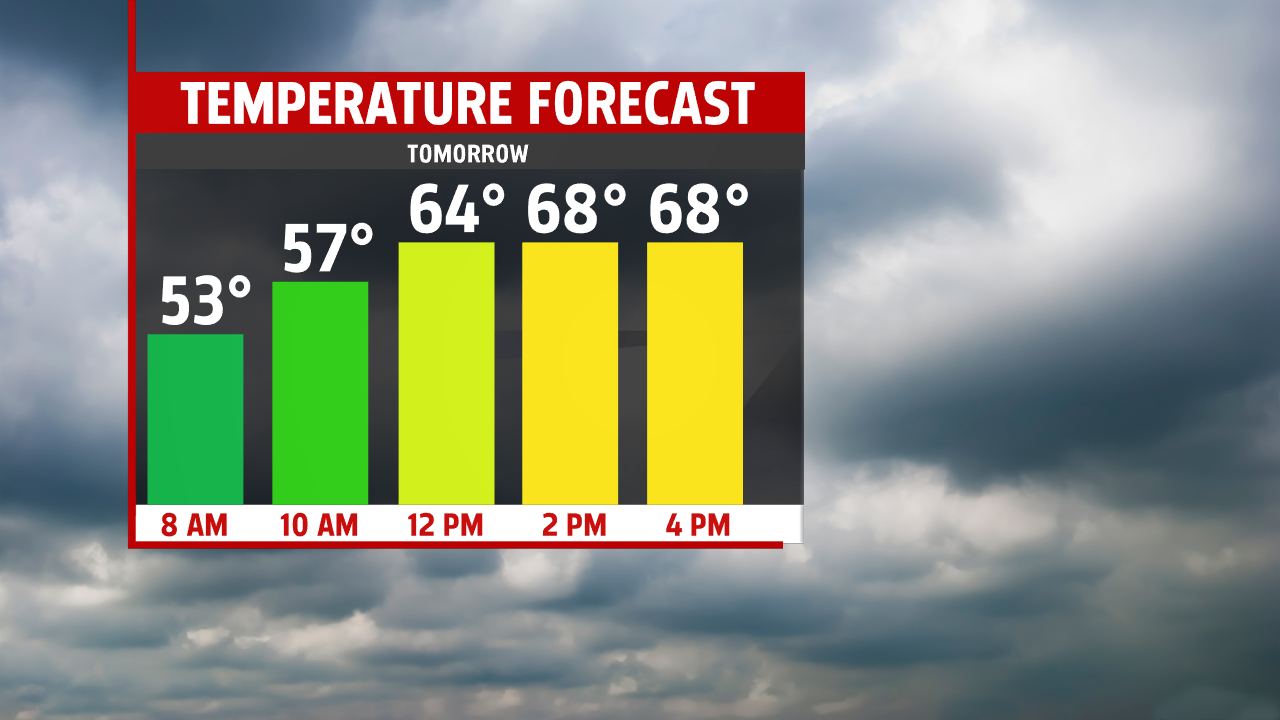 Shower and t-storm chances will arrive Thursday as highs go up to the upper 60s. Friday will bring a very warm and windy day with the chance for severe weather. Models have hinted at this threat since last week. On Friday, temperatures will soar to near 70 degrees. Heavy rain will accompany a line of storms that looks to move through in the evening. Damaging winds of 58 mph or greater look to be a threat in thunderstorms.
Colder air will move in behind a strong cold front Friday night and drop temperatures into the 30s through the day Saturday. There's also a slight chance of rain turning to snow through the day. We'll warm back up into the 60s by Tuesday of next week as more rain and t-storms look to arrive. –Danielle Dozier