This is an archived article and the information in the article may be outdated. Please look at the time stamp on the story to see when it was last updated.
INDIANAPOLIS, Ind. (Sept. 11, 2014)-- Domestic violence often begins with dating.
The Red Flags Movement was created to bring awareness to issues (red flags) that arise in relationships among adolescents and teenagers. The program is overseen by Advocates for Children and Families (AFCF) in Noblesville.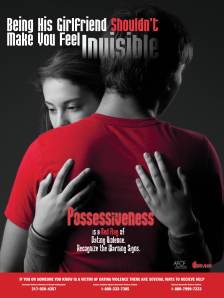 " We saw so many kids, 12-17, that simply did not have boundaries in place and did not understand what was acceptable and not acceptable in a relationship," explained Wendy Rayburn, Executive Director for Advocates for Children and Families.
According to the Indiana Coalition Against Sexual Assault, teen dating violence in Indiana is consistently highter than national averages.
"Selfish -selfless is not all about him. That is absolutely one percent true. It should be about both people," said Christian Corrao, a Freshman at Guerin Catholic.
Guerin Catholic Freshman Christian Corrao is wise for 14. Corrao is passionate about the Red Flags Movement because twenty years ago Corrao's mother was a victim of sexual assault.
"People should know about this. It is a big issue," said Corrao.
The National Institute of Justice shows, just last year, 30 percent of dating teens say they were victims of physucal dating violence. 47 percent were victims of psychological abuse. Other abuse forms on the list included cyber dating and sexual pressure.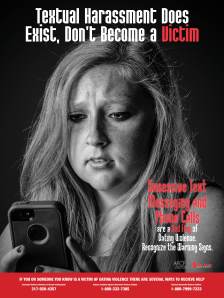 "Some of the things we see as red flags feel good at first. Don`t spend time with friends, spend time with me. Don`t answer that phone call, spend time with me. Positive attention at first where we see those as red flags and maybe indicators that the relationship is controlling or lead to isolation techniques that batters might use," said Susan Ferguson, Executive Director of Prevail Inc.
The Red Flags Movement posters are already up in schools in Hamilton, Hancock, Madison and Tipton counties. They are also accepting applications for the Red Flags Youth Advisory Board.
If your school or teen wants more information, click here to go to the Red Flag Movement's website.