This is an archived article and the information in the article may be outdated. Please look at the time stamp on the story to see when it was last updated.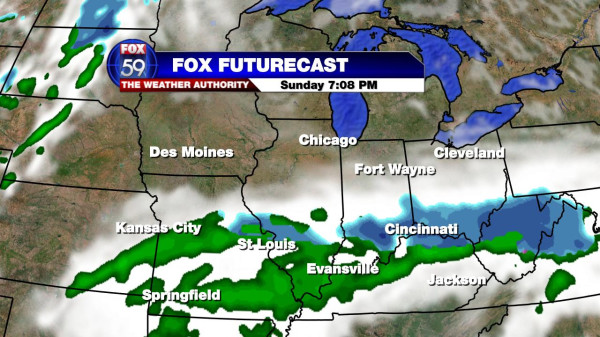 I hope you have a good and safe St Patrick's Day.  There are plenty of activites going on in downtown Indianapolis through 3p today for families looking to enjoy the holiday.  Don't forget to wear your green!  There will also be some green on local radar through the weekend.  It won't be a lot and likely won't be enough to ruin anyone's weekend plans. 
Highs today have likely already been hit with us hitting 45 a couple of times today.  We may go a couple of degrees higher than that but it won't be by much.  We do expect today and Sunday to be mostly cloudy as well with few breaks for sun.  Sunday highs will be chilly with highs near 40 and a chance for some snow during the late afternoon hours changing over to rain for Monday.
Finally the rest of your week will be cool with highs in the 30s for Wednesday, Thursday and Friday.  Enjoy your weekend!