This is an archived article and the information in the article may be outdated. Please look at the time stamp on the story to see when it was last updated.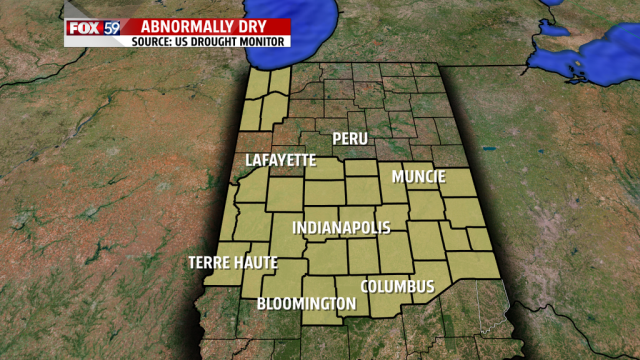 Expect another hot one today as heat sticks around through Sunday before finally breaking.  Rain chances during this period will be low.
For today and Friday we will continue to feel the heat with clear skies and no rain.  We are forecasting a high of 90 degrees with most of the day spent in the mid to upper 80s for today.  Friday will be warmer with clouds building late in the day.
For your Labor Day Weekend, Expect the hot weather to stick around through Sunday with a strong front sliding through on Monday morning.  This front will keep temperatures down for the day but won't bring much in the way of rain.  In fact the best chance for rain over the holiday weekend looks to be on Saturday morning as a front slides through.  Saturday and Sunday highs should be in the low 90s with a high in the mid to low 80s on Labor Day.
Check back here at 7:30 this morning as we will add in the US Drought Maps.  These maps are released every Thursday morning and last week 37 percent of the state was listed as abnormally dry.  We may see a slight drought posted for parts of the state.