This is an archived article and the information in the article may be outdated. Please look at the time stamp on the story to see when it was last updated.
CARLISLE, Ind. – The man convicted as the mastermind behind the fatal Richmond Hill explosion in 2012 is dead.
The Indiana Department of Correction confirms Mark Leonard was declared deceased at an Indianapolis hospital. Leonard had been at the Wabash Valley Correctional Facility where he was serving a term of life without parole for his role in conceiving of an insurance fraud plot that resulted in an explosion that rocked the south side of Indianapolis, destroyed more than 80 homes, caused $4 million in losses and killed two people.
In the days before his death, Leonard had been on imminent death watch, according to the Indiana Department of Correction.
Leonard and his half-brother Bob were both convicted of murder and conspiracy to commit arson.
Bob Leonard, who is also serving a term of life without parole, is likewise incarcerated at the maximum security prison in southwest Indiana.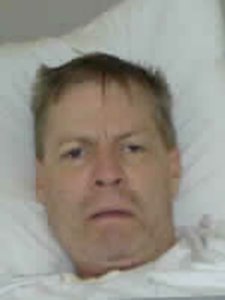 During one of his several brushes with the law in the decade leading up to the Richmond Hill tragedy, Leonard threatened he would kill himself rather than be returned to prison.
An autopsy will determine his cause of death, but officials believe he died of natural causes.
Leonard's girlfriend and owner of the home on Fieldfare Way, Monserrate Shirley, is serving 50 years in prison for her role in the plot. In 2012, Leonard had a life-threatening blood disorder which Shirley nursed him through.
Two other men, Glenn Hults and Gary Thompson, were convicted and sentenced to lesser terms.
The Richmond Hill blast created the most complex murder investigation in Indiana history with evidence literally strewn through the neighborhood.
Leonard was convicted after a six-week-long trial in South Bend in 2015.
His half-brother was convicted after a similar trial in Fort Wayne the following winter. The other defendants pleaded guilty for their roles.
Jennifer and Dion Longworth, a young married couple next door to Shirley's home, died in the explosion and fire that resulted.
"It's just another sad chapter," said Dion's father John Longworth when informed of Leonard's death. "I don't wish anybody bad things. It's just another sad chapter in the whole story.
"It is more sadness even though it seems it should bring joy. More death never seems to solve anything. It is sad for anybody to have lived such a life."
He also said he felt a sense of relief upon hearing the news.
Mark Leonard was 48 years old.
Editor's note: The Indiana Department of Correction initially told FOX59 that Mark Leonard was found dead in jail. We updated our story after DOC said he died in an Indianapolis hospital.