This is an archived article and the information in the article may be outdated. Please look at the time stamp on the story to see when it was last updated.
SOUTH BEND, Ind. (July 8, 2015)– The evening before Monserrate Shirley's house blew up in Richmond Hill, killing two neighbors and damaging and destroying 80 homes, a utility company employee visited a bar on the south side of Indianapolis and spoke with the Leonard brothers, Mark and Bob, Jr.
Live blog: Go inside the courtroom with FOX59.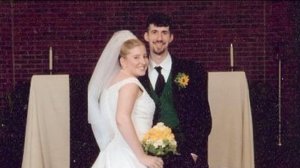 Arthur Kirkpatrick was a valve mechanic and who was wearing his Citizens Energy Group work shirt when he struck up a conversation with Bob Leonard, Jr., who was sitting with his brother Mark who is on trial for the murders of Jennifer and Dion Longworth who were killed when his girlfriend's house exploded in an insurance fraud scheme.
"They asked me how much gas would it take to fill up a house," said Kirkpatrick. "I just told them gas will continue to fill up until it blows up."
In a little over 30 hours, 8349 Fieldfare Way would erupt in a fireball, showering the neighborhood with flaming debris and collapsing the Longworth house next door, killing Jennifer immediately and trapping Dion in the basement where firefighters tried and failed to rescue him.
Kirkpatrick is one of the State's final witnesses in fixing blame for the Saturday, November 10, 2012, tragedy.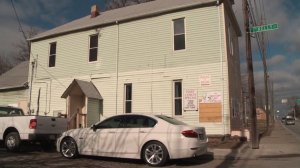 As part-owner of the Gas Light Inn on South Meridian Street, where the Leonards stopped by for a drink on Friday afternoon, Kirkpatrick narrated for jurors a bar surveillance video that documented his meeting with the brothers.
Kirkpatrick said at one point the Leonards disagreed about whether a malfunction inside a house would render a step down regulator on an exterior gas manifold attached to a gas meter inoperative.
The witness testified he told the brothers the regulator would still work.
Prosecutors contend such a regulator was removed and replaced with a straight piece of black pipe to permit an excessive amount of natural gas to be introduced into Shirley's home through a disabled Dante vale on a gas fireplace.
Kirkpatrick said he could never recall seeing Bob Leonard, Jr., in his bar before that afternoon which would confirm the Prosecution's theory that the conspirators were researching their plot to blow the Shirley home after at least two failed attempts.
Throughout the playing of the surveillance video, Leonard sat at the Defense table, staring intently at the screen above his head, watching himself participate in what prosecutors contend was a crucial conversation in the explosion conspiracy.
Defense Attorney David Shircliff chipped away at Kirkpatrick's timetable when he was contacted by investigators in the week after the explosion.
Kirkpatrick confirmed he identified Bob Leonard, Jr., from a photo array but not Mark Leonard.
Before testimony began Wednesday, one juror was dismissed for personal reasons as the remaining panel listened to the final witnesses brought forth by attorneys from the Marion County Prosecutors Office.
Leonard faces more than 50 charges related to the explosion of his then-girlfriend's house in the Richmond Hill neighborhood on November 10, 2012.
Investigators say Leonard led the conspiracy that ensnared homeowner Monserrate Shirley, his own half-brother and two friends in the pursuit of a $300,000 insurance payoff.
Whitney Essex led off what was scheduled to be the final day of the Prosecution's case, recalling that she spotted a white van parked at the trailer home of Bob Leonard, Jr., in the Mars Hill area the night before the explosion.
Neighbors in Richmond Hill told investigators they saw that van and a man who looked like Bob Leonard, Jr., exiting Shirley's house the afternoon of the blast, at about the same time prosecutors argue a timer was being set on a microwave oven to spark an explosion in the natural gas-filled house later that night.
Essex said she also saw Leonard and another man moving items from the trailer into a black pick up truck two days after the explosion.
Justin Leonard testified that he was called to his father's house to retrieve personal items salvaged or moved from the Shirley house.
Shirley told insurance investigators she lost several valuable possessions, including a Picasso painting purchased in her native Puerto Rico, in the explosion and fire, though detectives could find no evidence of those items.
Investigators find the removal of personal effects is often a precursor to arson.
FOX59 was the scene the night Leonard's trailer was raided by investigators in a search for Shirley's missing items, and Essex testified her neighbor asked what she had answered when questioned by the media during the service of that search warrant.
Essex said Leonard admitted that he had been storing and transporting some of his half-brother's personal possessions.
Michael Egglestein of the Bureau of Alcohol, Tobacco and Firearms (ATF) testified that he observed damage to the microwave oven that led him to believe that the natural gas blast was set off in the Shirley kitchen.
Egglestein said that while he had never seen a microwave oven used as a triggering device, its programmable feature so that it "could be used as a source of ignition."
Forensic Investigators Skip Shand told jurors his associates took core samples from the concrete foundation of Shirley's house looking for evidence of gasoline or another liquid accelerant poured on the floor to fuel the flames after the explosion.
"Concrete's like a sponge," Shand testified.
Shand said he spotted burn patterns in the concrete.
Chemist Craig Balliet said he determined the presence of gasoline residue or heavy petroleum distillate in multiple core samples.
Forensic Chemist Steve Shand, Skip's father, said an analysis of core samples and burn patterns proved to him that gasoline or another accelerant was poured in two places on the ground floor of the Shirley house and set aflame.
Shand told jurors that gasoline itself will not burn, though its fumes will, and there was evidence of saturation of the carpeting and padding at the time of the fire, leading him to  determine  there were two fires happening simultaneously in the kitchen and living room and that is consistent with an incendiary or intentionally set fire.
"It was a perfect storm," Shand told jurors. "They had no idea what they were doing. They got lucky."
Arthur Kirkpatrick, a former Citizens Energy Group employee, was called to the stand to testify that he met the Leonard brothers at the ironically named Gas Light Inn on Indianapolis' near south side in the days before the explosion and they quizzed him on what it would take to fill a home with natural gas.
At the start of the day, St. Joseph Superior Judge John Marnocha announced that a female juror was being excused to deal with a medical issue plaguing an ex-spouse.
The judge said the juror "was in tears" when she was dismissed from the panel.
12 jurors and four alternates remain to debate Leonard's fate, perhaps as early as next Monday.
Judge Marnocha also heard a Defense motion to strike the testimony of Ed Nightingale, a forensic mechanic hired to examine the wreckage of two vehicles found in the debris of Shirley's house.
The Defense argued that Nightingale was not qualified as an expert witness.
Nightingale testified that Leonard's Cadillac STS and Harley Davidson Street Glide motorcycle were both damaged or partially disassembled before the explosion, countering the Defendant's claims to State Farm Insurance investigators that the vehicles were in "perfect condition" and therefore eligible for an insurance payoff for their destruction.
The investigator said it was his opinion that the vehicles were in the process of being "parted out," leading credence to the State's theory that the explosion was part of an insurance fraud scheme.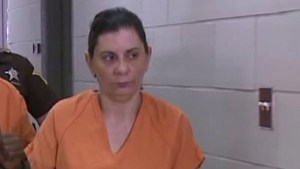 Investigators determined Shirley raised the coverage of her possessions to $300,000 though there was no evidence that she had receipts documenting the value of her losses or physical proof of the existence of high ticket items such as flat screen television sets in the debris.
State Farm denied Shirley's claim.
Judge Marnocha denied the Defense motion.
The Defense also reiterated its intention to call IMPD Detective Aaron Carter to the stand, yet the attorneys informed the Court they had just determined that the officer was vacationing in a recreational vehicle in Wyoming.
"Someone needs to get ahold of Carter and tell him the subpoena is not an invitation and he needs to get here," said the judge. "I will issue an order or warrant to get him here."
Deputy Prosecutor Denise Robinson told Judge Marnocha that while she was aware Carter was leaving for vacation in mid-June, she did not know he would be out not be back to work until July 14.
During a recess, Leonard's defense team huddled in an entrance alcove of the St. Joseph County Courthouse and placed a call to Carter in Wyoming, informing him of the judge's order.
Following the break, the Defense advised Judge Marnocha that Carter indicated he would be making his way back to South Bend to testify Thursday.
The judge, who has referred in court to his days as a bass guitar player and explained to a reporter his career playing back up to Frankie Valli and the 4 Seasons and Martha Reeves and the Vandellas, told the attorneys that back in the 1970s one of his least favorite bands was Paper Lace which recorded the songs "The Night Chicago Died" and "Billy, Don't Be A Hero."
Judge Marnocha compared Detective Carter's dilemma to the lyrics of a 1970s popular song, "Indiana Wants Me," a tale of a man on the run sung by R. Dean Taylor.
"Now 'Indiana Wants Me,' rocked," said Robinson to chuckles in the courtroom.
Referring  back the Paper Lace hit about a young boy waiting for his father, a Chicago policeman, to come home after a night of fighting mobsters in the streets of the Windy City, the judge reminded the lawyers that despite the song's lyrics, "There is no east side of Chicago."
Carter later sent Shircliff a text message, advising him the first flight from Wyoming will not leave until 5:30 a.m. Thursday and then he will be on his way.
Judge Marnocha has indicated he expects closing arguments to be made Monday with the jury receiving the case Tuesday.