This is an archived article and the information in the article may be outdated. Please look at the time stamp on the story to see when it was last updated.
TROPICAL HEAT AND HUMIDITY Welcome to south Florida! This is tropical air and scattered t-storms are forming just like in Florida during the heating of the day. Few storms are trying to develop shortly after 1 PM.
Severe weather not likely but a few gusty storms could develop closer to the 6-7 PM time frame.  Frequent cloud to ground lightning and locally heavy rainfall main threat.   These will be scattered – we will update throughout afternoon so get out and enjoy if you can.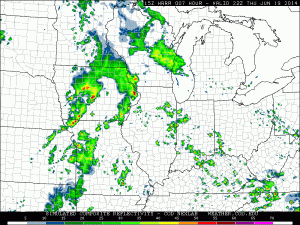 OPPRESSIVE HUMIDITY Temps are on rise with dew point (humidity) unchanged for the 5th straight day. heat index rising now at 1 PM to and will climb Storms still forecast to come in clusters/groups overnight and then thin in coverage later Friday evening. Looks like the weekend could be dry for most but not clear if we can rule out rain entirely.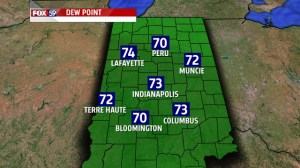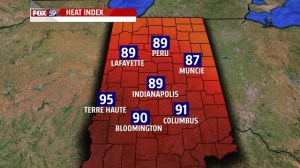 EXTENDED OUTLOOK – WAITING ON RELIEF
Daily storm chance coming through the middle of next week but real pull back from heat and humidity possible later next week.