This is an archived article and the information in the article may be outdated. Please look at the time stamp on the story to see when it was last updated.
INDIANAPOLIS, Ind. –Good Sunday afternoon! We've had a busy past 24 hours in weather as numerous showers and thunderstorms have occurred in central Indiana. Heavy rainfall with flash flooding occurred in southern Indiana last night and early this morning while additional t-storms developed Sunday afternoon.
In fact, we had a severe t-storm warning for Indy around 3 p.m.  with no reports of damage. The Brickyard 400 had the red flag soon after the race started as severe weather moved in. Luckily, the race resumed after the track was dried. A tornado warning was issued for Howard County around 4:50 p.m. but no tornado was confirmed. There was a report of tree damage in Howard Co. as the storm blew through.  Check out some of the reports of rainfall we received from recent storms across southern Indiana.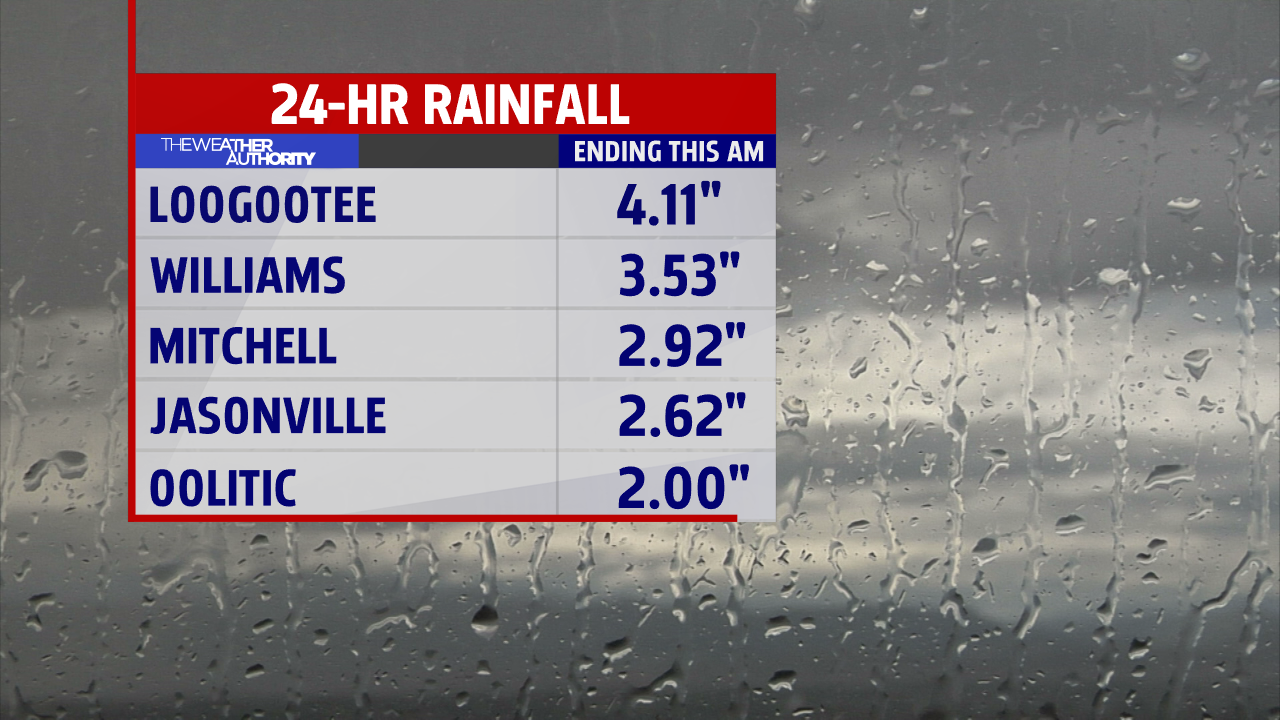 For the rest of this evening expect a few lingering showers or t-storms. The biggest threats will be heavy rainfall, lightning and strong wind gusts. We'll keep a chance of a storm in for Indy through about 9 p.m.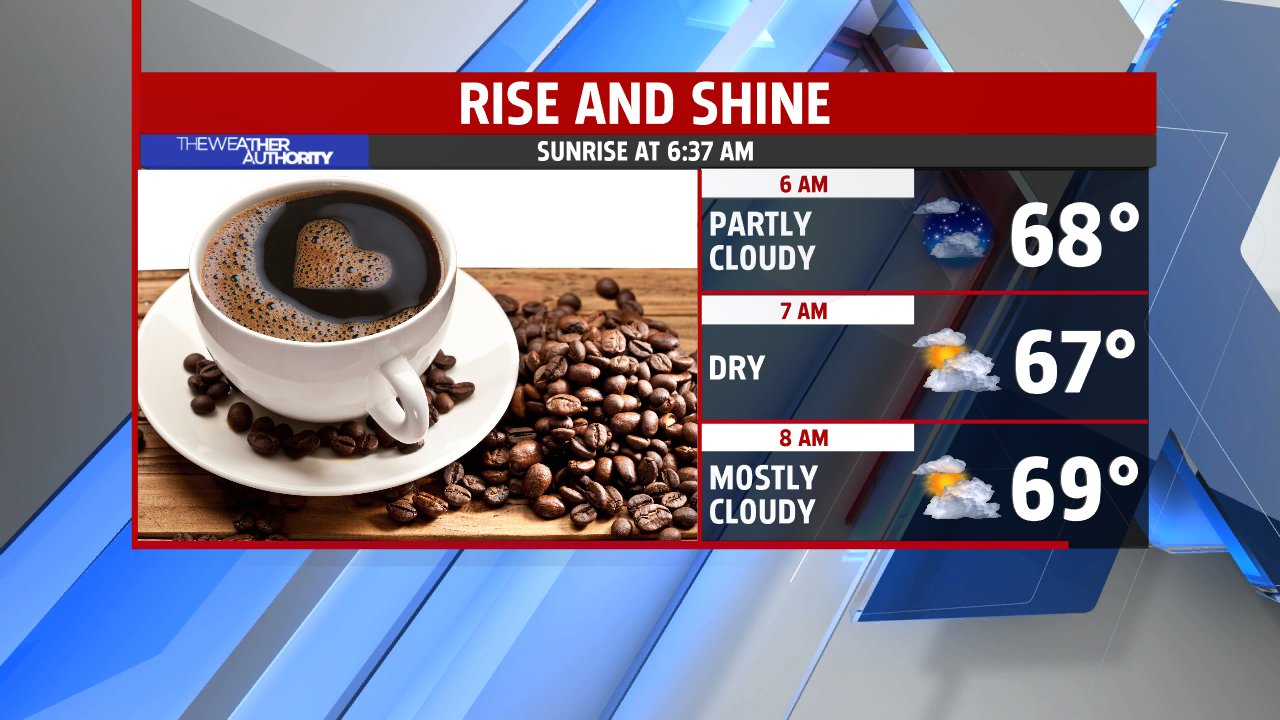 We'll develop a partly cloudy sky overnight with drier air moving in. Lows will be in the upper 60s with patchy dense fog. Monday will bring a slight drop in the humidity with highs in the low 80s.
Tuesday will be very comfortable with low dew points and high in the low 80s. The high heat returns Wednesday with highs back near 90. Rain and t-storms will once again arrive Thursday as the humidity increases.
A trough of low pressure will move in next weekend and bring a refreshing change. –Danielle Dozier