This is an archived article and the information in the article may be outdated. Please look at the time stamp on the story to see when it was last updated.
GARY (Oct. 20, 2014) – Gary police may have a serial killer on their hands.
The bodies of seven women have been discovered, and a man is in custody. Police believe he's connected to all seven deaths, sources tell WGN.
The 43-year-old man in custody is from Gary and is a convicted sex offender in Austin, Texas. Hammond police identified the man Monday afternoon as Darren Deon Vann. Investigators said the killings could go back as far as 20 years.
"The Hammond police caught what I would label a serial killer," said Hammond Mayor Thomas McDermott Jr.
Since Friday, investigators have found the bodies of seven women, including three located at abandoned homes Sunday.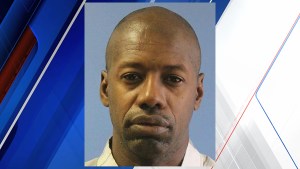 The investigation began Friday night, when a 19-year-old woman was found strangled at a Motel 6 off of I-80 in Hammond. Police said the victim—Afrikka Hardy—met her killer through backpage.com, perhaps as an escort. Authorities said Monday afternoon that a woman who helped set up the deal found something suspicious in text messages received from the victim's phone. Investigators later traced a phone number to Vann and served a search warrant at his home.
Vann was arrested in Hardy's death and then confessed to a string of other killings, police said. He helped police locate six other bodies over the weekend, including the remains of a Merrillville woman who's been missing since Oct. 8.
Investigators believe there may be more victims in both Indiana and Illinois. No charges have been filed in the case, but police said they would pursue murder charges.
"His level of cooperation and the things he's told us would indicate that possible other victims could surface," said Hammond Police Chief John Doughty.
They didn't discuss a possible motive for the killings or explain why Vann was so open about his involvement.