This is an archived article and the information in the article may be outdated. Please look at the time stamp on the story to see when it was last updated.
LEBANON, Ind. – A student at Western Boone Jr. – Sr. High School died in a head-on crash this morning while traveling with two other students to J. Everitt Light Vocational School.
Deputies were dispatched to a two-car crash in the area of County Road 250 West and State Road 32 just after 6 a.m. on Thursday.
Western Boone High School student Lance Michael Oldham, 18, was driving a 2007 white Ford Focus to J. Everitt Light Vocational School with two other students, 18-year-old Sydney Foster and 17-year-old Alissa Melton.
Police said a 2003 gray Acura, driven by Lichin Liu in the westbound lane, crossed over into the eastbound lane for unknown reasons and struck the Ford Focus head on.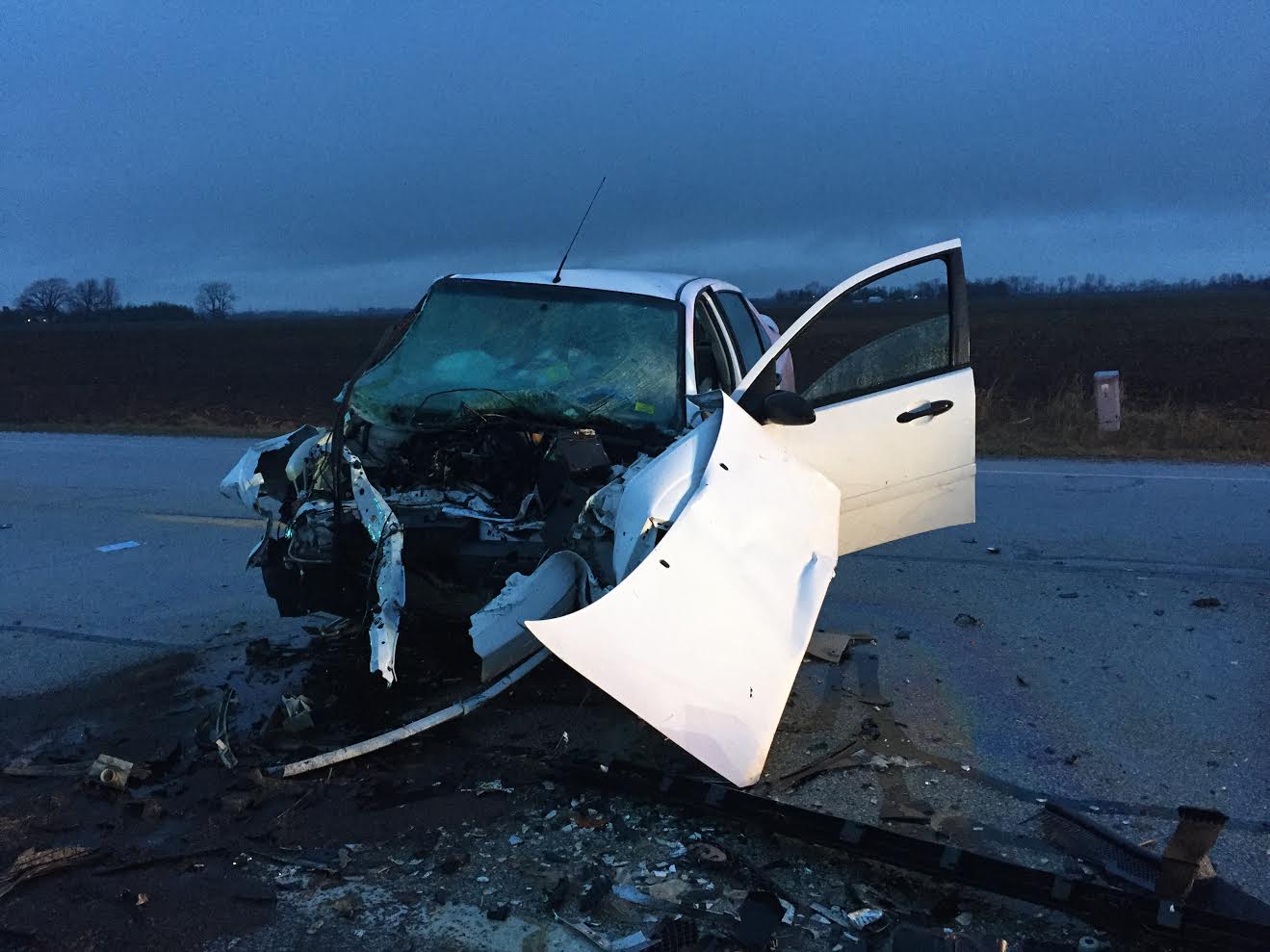 Foster, who was seated in the rear of the Ford Focus and wearing seatbelt, was transported from the scene. She was later pronounced dead at Methodist Hospital. Melton was hospitalized and suffered several broken bones. Oldham and Liu were also transported for medical treatment.
The accident is still under investigation by the Boone County F.A.C.T team. Drugs and alcohol are not believed to be involved at this time.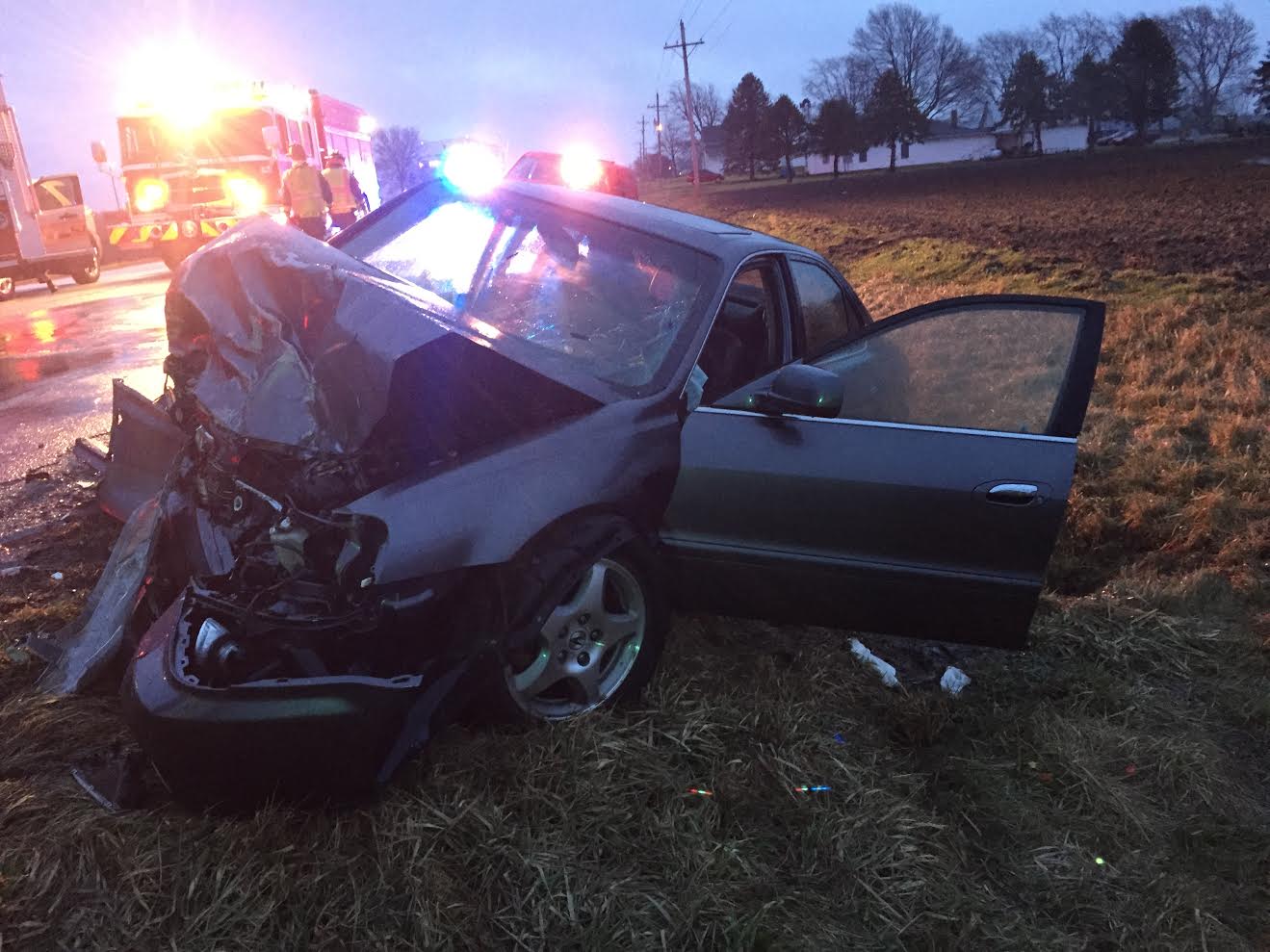 The high school issued the following statement, saying Sydney touched many lives with her outgoing personality and infectious smile:
Western Boone Jr. – Sr. High School suffered a tragic loss this morning. Sydney Foster, a member of the senior class, passed away as a result of injuries sustained in a car accident. As a lifelong resident of the Western Boone community, Sydney touched many lives with her outgoing personality and infectious smile. She was a 4-year member of the varsity girls' soccer team and an active member of 4-H.

Counselors, clergy, mental health professionals, and local law enforcement are at the school to assist students and staff with the grieving process.

Sydney will be sadly missed by the entire Western Boone community. We ask that everyone keep the Foster family in your thoughts and prayers.
On Thursday evening, the school corporation confirmed that a scholarship is being established in Foster's name through the Western Boone Education Foundation.
Boone County 4-H issued this statement:
Boone County 4-H is deeply saddened by the tragic loss of one of our active members, this morning. As our community mourns the loss of a young leader, the Boone County 4-H program offers our heartfelt sympathy for Sydney's family, friends and our entire community.

'We have seen firsthand what an extraordinary young lady that Sydney was while being involved in the 4-H sheep project. Her positive energy and incredible smile will always be remembered and greatly missed in the sheep barn,' said Mike and Brenda Spall, former Boone County 4-H sheep project leaders. 'Syd had such a magnetic personality about her and loved volunteering every year with the L.A.M.B. project, which stood for Learning and Making Buddies. Through the L.A.M.B. project, she helped teach life skills and demonstrate to kids how to show sheep in 4-H. She was beautiful inside and out, and her presence will be greatly missed in the community and the project.'

Through her many years of involvement with our organization, Sydney participated in photography, junior leaders and poultry projects, in addition to exhibiting sheep. We have no doubt that her contributions to the Boone County 4-H Program and our community will have a lasting impact.
School officials tell FOX 59 a scholarship will be set up in Sydney's name.