This is an archived article and the information in the article may be outdated. Please look at the time stamp on the story to see when it was last updated.
INDIANAPOLIS, Ind. –Good Tuesday afternoon! We've been tracking wet weather across central Indiana for the past couple of days and more showers and t-storms are out there today. For the rest of this evening, plan on a chance of showers and t-storms. The greater risk for strong and possibly severe thunderstorms will be near and south of I-70.
The strongest storms will be capable of damaging winds, hail and an isolated tornado. Otherwise, expect fog to develop overnight with temperatures near 60 degrees. Highs on Wednesday will approach 80 degrees with a mix of sun and clouds once the fog lifts. There will be a slight chance of showers and t-storms Wednesday afternoon although many will stay dry.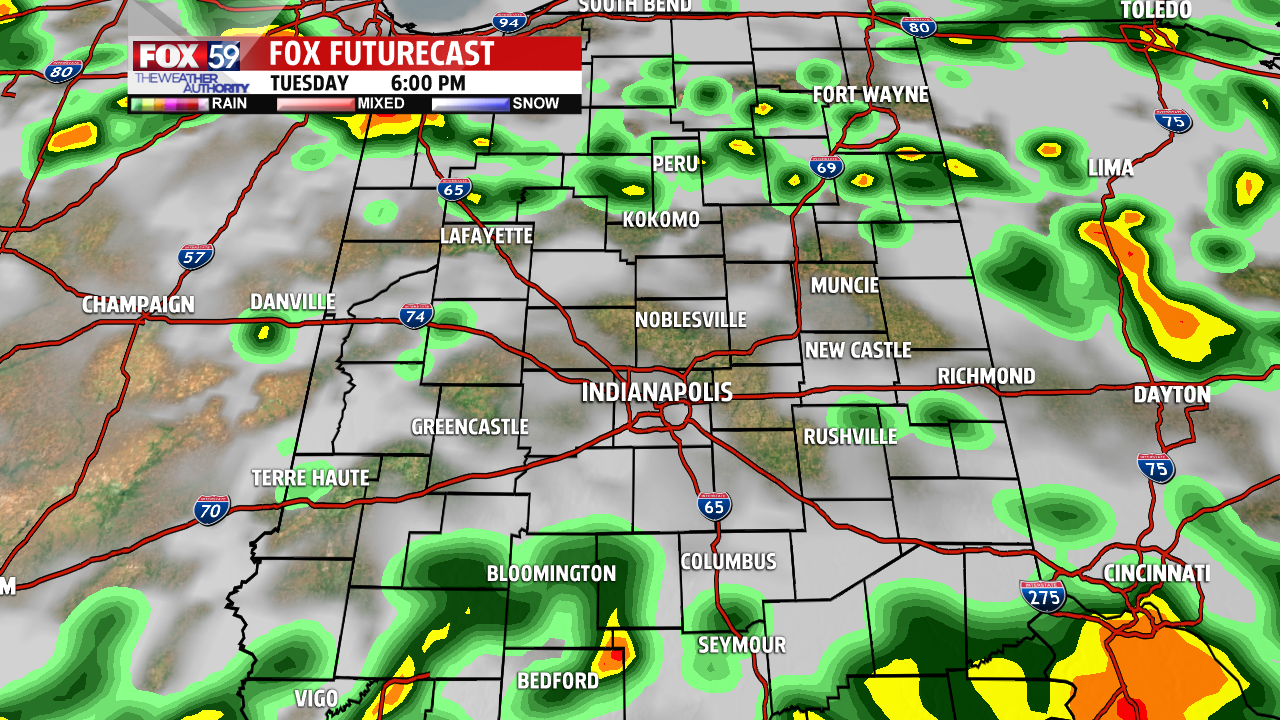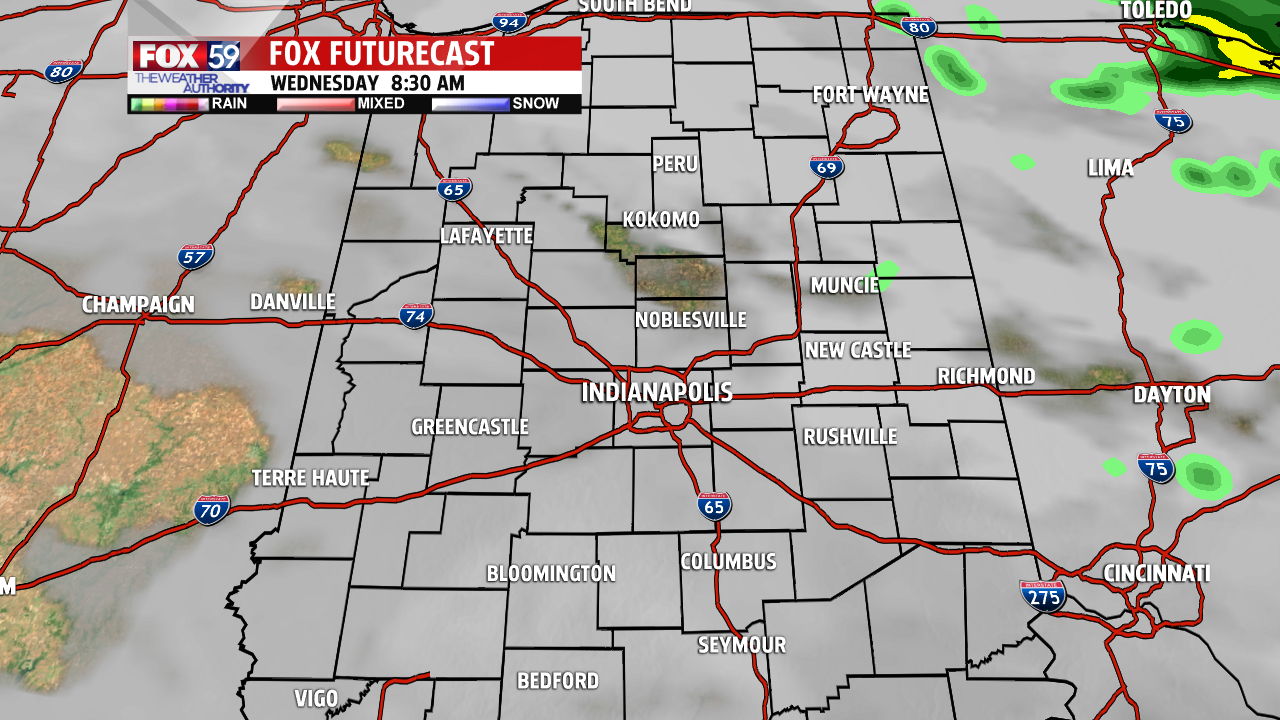 Thursday will bring a chance of t-storms in the morning and then a chance of rain in the afternoon with highs in the upper 70s. Winds will be southwest and then northwest 10-20 mph.
If you're heading to IMS for qualification day on Friday, plan on a mostly sunny sky with a chance of rain in the evening.
Saturday's Grand Prix will bring much colder air with a chance of rain in the morning. Highs will only top out in the upper 50s. –Danielle Dozier