This is an archived article and the information in the article may be outdated. Please look at the time stamp on the story to see when it was last updated.
INDIANAPOLIS, Ind. --Good Monday afternoon! Showers and thunderstorms are expected to move through this evening. Any t-storm that develops will move in from the south or southwest. The greatest risk of severe weather is across far southern Indiana where high winds or a brief tornado are possible. Keep that in mind if you're traveling there this evening. Central Indiana will have a chance of thunderstorms with gusty winds, small hail and locally heavy rainfall, especially south-central Indiana. Rainfall amounts of less than one-tenth of an inch are possible with higher amounts in thunderstorms.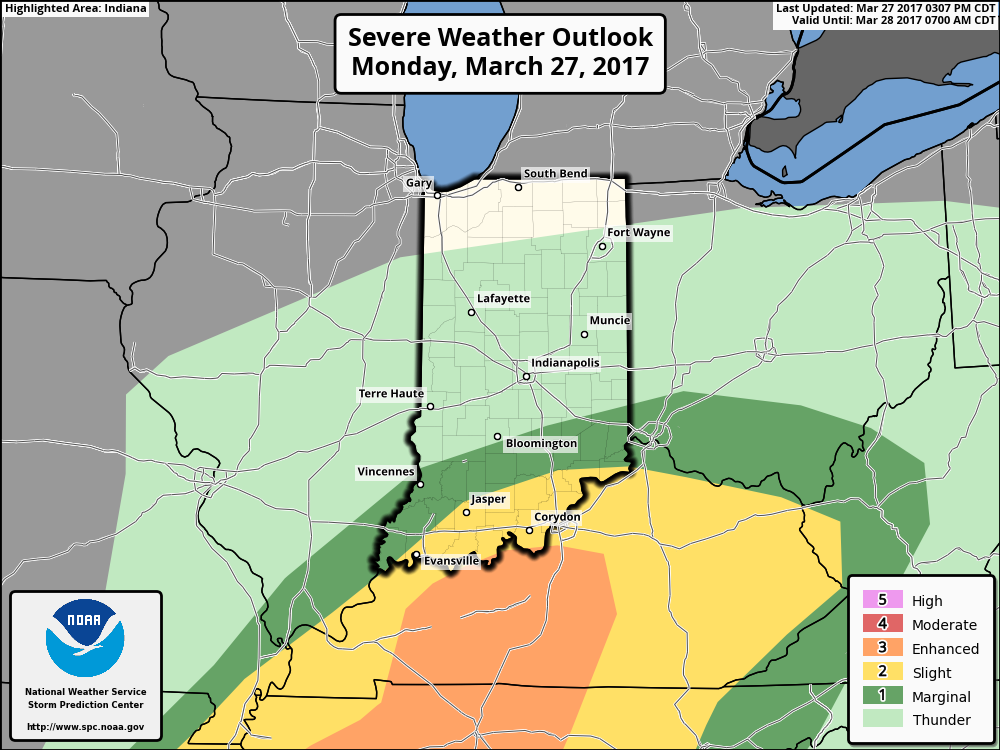 Timing for rain in Indy will be mainly after 3 p.m. with thunderstorm chances increase in the evening. Showers will continue to linger during the overnight hours but will be gone by daybreak Tuesday. Along with the rain tonight, we'll also have fog set up and temperatures near 50 degrees.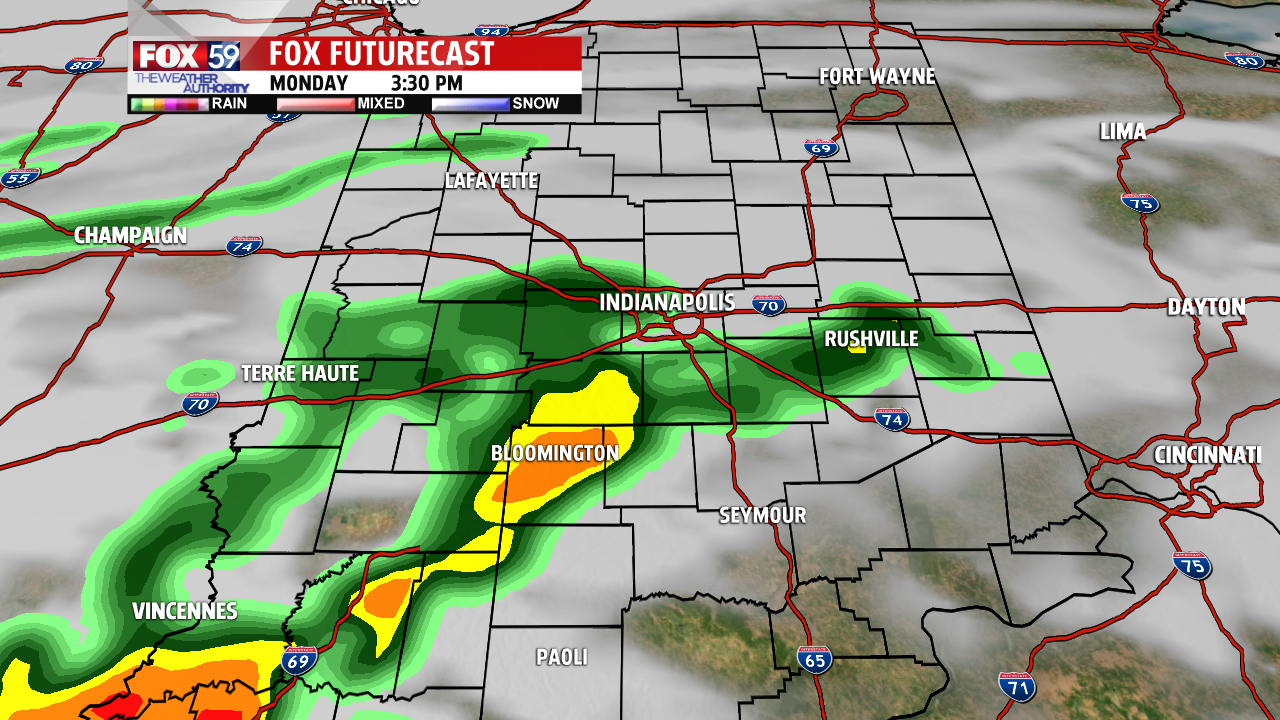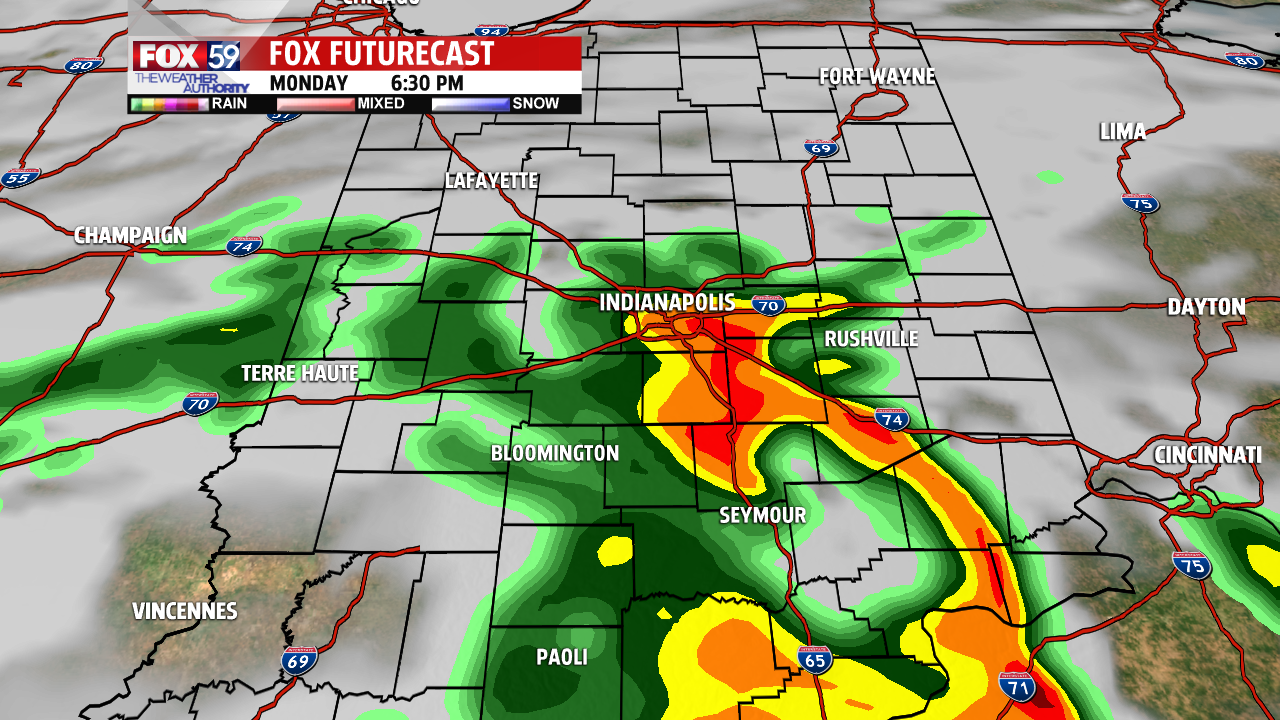 Tuesday will bring a mostly cloudy to partly sunny sky with highs in the low 60s. Wednesday will be relatively quiet too with highs in the upper 50s off an east, northeast wind.
More rain will return late Wednesday night into Thursday where thunderstorms are also possible. Highs will be in the 60s to end the week. --Danielle Dozier