This is an archived article and the information in the article may be outdated. Please look at the time stamp on the story to see when it was last updated.
INDIANAPOLIS, Ind. -- Who says Halloween is only for humans? Not these sweet pups!
Furry friends at Indy Hound dressed to impress on Wednesday for Halloween.
Nearly 55 dogs arrived to the daycare this morning, dressed head to tail for Indy Hound's Third Annual Howl-o-ween costume contest.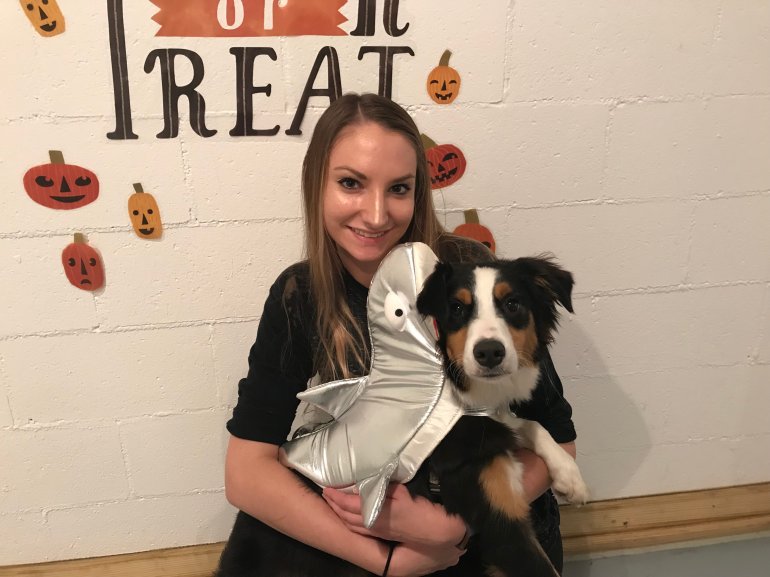 Each dog took part in a quick photo shoot upon arriving, before taking off their costumes to enjoy a fun day of tricks and treats!
HOW CUTE are these pups in their perfect little #Halloween costumes?!More than 50 dogs at @houndindy dressed up for daycare today! pic.twitter.com/zF2T4f07gr

— Olivia McClellan (@OliviaMNews) October 31, 2018
Costumes included Cardi B, Harry Potter, Wonder Woman, and even a Big Mac!
The contest includes several costume categories and voting will continue through Thursday.
Check out some of the costumes below and head over to Indy Hound's Instagram page to "like" your favorites.
Courtesy of Maiyasa Issa from B Media House

Courtesy of Maiyasa Issa from B Media House

Courtesy of Maiyasa Issa from B Media House

Courtesy of Maiyasa Issa from B Media House

Courtesy of Maiyasa Issa from B Media House

Courtesy of Maiyasa Issa from B Media House

Courtesy of Maiyasa Issa from B Media House

Courtesy of Maiyasa Issa from B Media House

Courtesy of Maiyasa Issa from B Media House

Courtesy of Maiyasa Issa from B Media House

Courtesy of Maiyasa Issa from B Media House

Courtesy of Maiyasa Issa from B Media House

Courtesy of Maiyasa Issa from B Media House

Courtesy of Maiyasa Issa from B Media House

Courtesy of Maiyasa Issa from B Media House

Courtesy of Maiyasa Issa from B Media House

Courtesy of Maiyasa Issa from B Media House

Courtesy of Maiyasa Issa from B Media House

Courtesy of Maiyasa Issa from B Media House

Courtesy of Maiyasa Issa from B Media House

Courtesy of Maiyasa Issa from B Media House

Courtesy of Maiyasa Issa from B Media House

Courtesy of Maiyasa Issa from B Media House

Courtesy of Maiyasa Issa from B Media House

Courtesy of Maiyasa Issa from B Media House

Courtesy of Maiyasa Issa from B Media House

Courtesy of Maiyasa Issa from B Media House