This is an archived article and the information in the article may be outdated. Please look at the time stamp on the story to see when it was last updated.
From Pamela Brown
CLEVELAND (CNN) — The man accused of kidnapping three Cleveland women and holding them for close to a decade abused all of them but used captive Michelle Knight as his main "punching bag," a family friend of one of the victims told CNN.
The friend said suspect Ariel Castro hit Knight with a variety of objects, including hand weights, leading to vision loss, joint and muscle damage and other problems.
Castro, 52, was jailed on charges of kidnapping and rape after one of the women, Amanda Berry, escaped from the home with the aid of neighbors on May 6.
According to an initial incident report obtained by CNN, the three women told police Castro had abducted them between 2002 and 2004, held them captive and sexually assaulted them.
Berry gave birth to a daughter fathered by Castro, according to DNA testing by the Ohio state crime lab. Knight told police that he had repeatedly impregnated her, then forced miscarriages by beating and starving her, according to the incident report.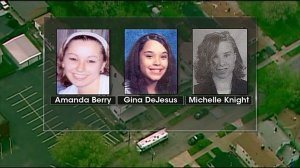 The family friend said Castro treated Berry slightly better than the other two women and Knight was treated the worst. All three women were underweight, the friend said.
Castro intends to plead not guilty, his attorneys told CNN affiliate WKYC in an exclusive interview.
"I know the media wants to jump to conclusions and all the people in the community want to say terrible things about the person who's accused," attorney Jaye Schlachet told the station. "We are not even at the beginning of the process. If this was a marathon race, we're not even at the starting line yet."
Castro's defense team may seek to move the trial out of the Cuyahoga County to improve their client's chances for a fair trial, lawyer Craig Weintraub said.
He said Castro is "completely isolated from society" without access to television, radio or newspapers and is under suicide watch in a Cuyahoga County jail cell.
™ & © 2013 Cable News Network, Inc., a Time Warner Company. All rights reserved.