This is an archived article and the information in the article may be outdated. Please look at the time stamp on the story to see when it was last updated.
ZIONSVILLE, Ind. -- As students get ready for their first day of school, teachers at Zionsville Community Schools are learning how to save lives.
Experts from Saint Vincent's Level I Trauma Center teamed up with the Zionsville Fire Department to provide life-saving training to staff members of the Zionsville Community Schools system.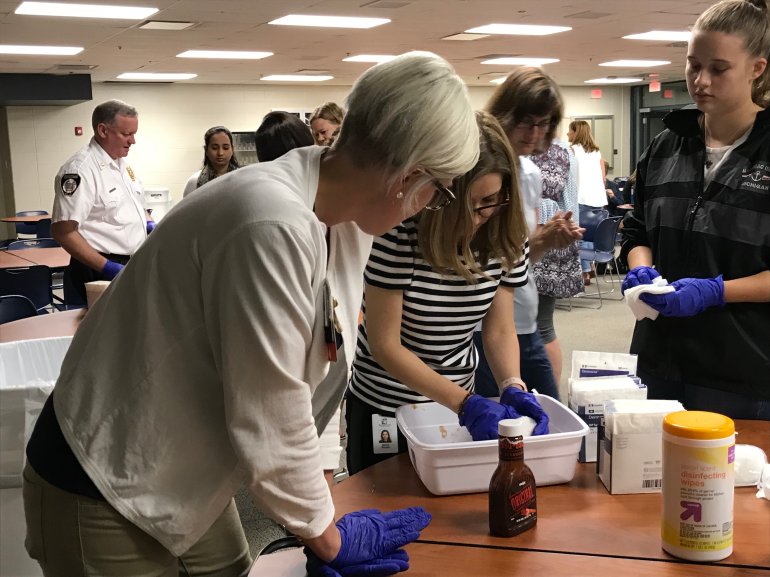 Over the past two days, more than one-hundred members of the school district were provided with hands-on training as part of the nationwide 'Stop the Bleed' campaign ahead of Wednesday's first day of school.
"In mass casualty situations, school shootings and things like that, which hits close to home in Indianapolis for us now-- it's being right there on the scene and being able to do something about it," said Kristin Wagner, the trauma education outreach coordinator at St. Vincent.
On Tuesday, preschool teachers learned how to apply tourniquets and bandages, and even practiced packing wounds with raw meat and barbecue sauce.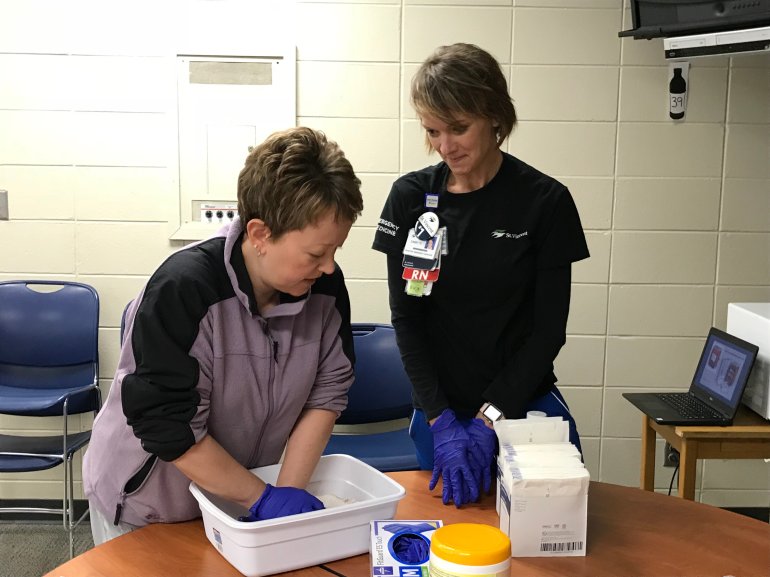 "It's something anyone can do," said Wagner. "If we can get you comfortable with it and you know what to do in that situation, you can ultimately save a life."
Stop the Bleed is designed to help everyday people learn how to stop uncontrollable bleeding-- the number one cause of preventable death from trauma.
"It only takes five minutes to bleed to death, and with the world we're in and the accidents that can occur, it's of utmost importance," said Wagner.
How to Stop the Bleed (American College of Surgeons):
Call 911
Ensure your safety
Look for life-threatening bleeding
Compress and control
Click HERE for more.
➡️➡️Three lifesaving methods to STOP THE BLEED:
📍Apply pressure with hands
📍Apply dressing and press
📍Apply tourniquet
🚨CALL 911 @StVincentIN pic.twitter.com/hLQEdQyysP

— Olivia McClellan (@OliviaMNews) August 7, 2018