This is an archived article and the information in the article may be outdated. Please look at the time stamp on the story to see when it was last updated.
SPEEDWAY, Ind. (April 13, 2016)– The State of Indiana issued an emergency decertification to a day care facility in Speedway Wednesday.
Miracles and Blessings Daycare Ministry's decertification comes amid an investigation into the death of 10-month-old Taliah Jane Brigham last week.
Speedway police and fire received a 911 call in regards to an unconscious baby on March 6 around 2 p.m. at the day care in the 4400 block of West 10th Street. The child was transported to Riley Hospital for Children at IU Health and later died.
The young victim was found unconscious in a car seat.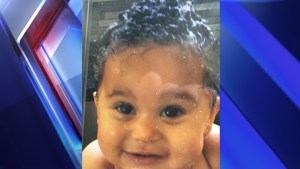 According to the State, Brigham died due to lack of supervision at the facility. Officers found one employee supervising 36 children that day.
"I believe the lack of professionalism that they show, I do not believe that facility should still be running because I don't want the same thing to happen to another child," said the girl's father Troyel Brigham.
Last week, the girl's father called for the day care to be shut down.
This week, the Family and Social Services Administration wrote the daycare "poses an immediate threat to the life and well-being of children" at the facility.
The decertification means the day care will lose its eligibility to receive a voucher payment through the Child Care Development Program (CCDF). For the voucher payments to be reinstated, the day care must complete a remediation plan approved by CCDF.
Parents with children who attended the day care received a letter saying the CCDF vouchers are no longer valid at the day care.
That doesn't mean parents can't bring their kids to the day care, but they won't be able to use federal assistance if they do.
Because the business previously accepted federal money, the day care did have to abide by certain restrictions, but because it's considered a faith based ministry it is not bound by the same strict guidelines followed by many child care programs.
The owner can request a hearing to try and void the order.
Speedway police are waiting on test results from the coroner's office before completing their investigation.