This is an archived article and the information in the article may be outdated. Please look at the time stamp on the story to see when it was last updated.
FLORA, Ind. – Four children died, their mother was seriously injured, and two officers were hurt in an early morning house fire in Carroll County. This morning authorities released the identities of the children:
Kionnie Precious Welch, age 5

Kerriele Danyell McDonald, age 7

Kayara Janell Phillips, age 9

Keyana Latrice Davis, age 11
According to Indiana State Police, the fire broke out at a home in the 100 block of East Columbia Street in Flora. The Carroll County Coroner's Office confirmed to FOX59 that four children trapped inside the house died. According to the Indiana State Fire Marshal's Office, their mother was airlifted from the scene.  The children who died were between the ages of 4 and 12, and they attended Carroll Elementary School.
"They say they heard sirens and helicopters–I didn't see the flames, but I wanted to come down here to make sure it wasn't them because I heard it by Pizza King," said family friend Jennifer Endress. "When I came down here, it was them. I started crying. My youngest daughter is best friends with her oldest daughter."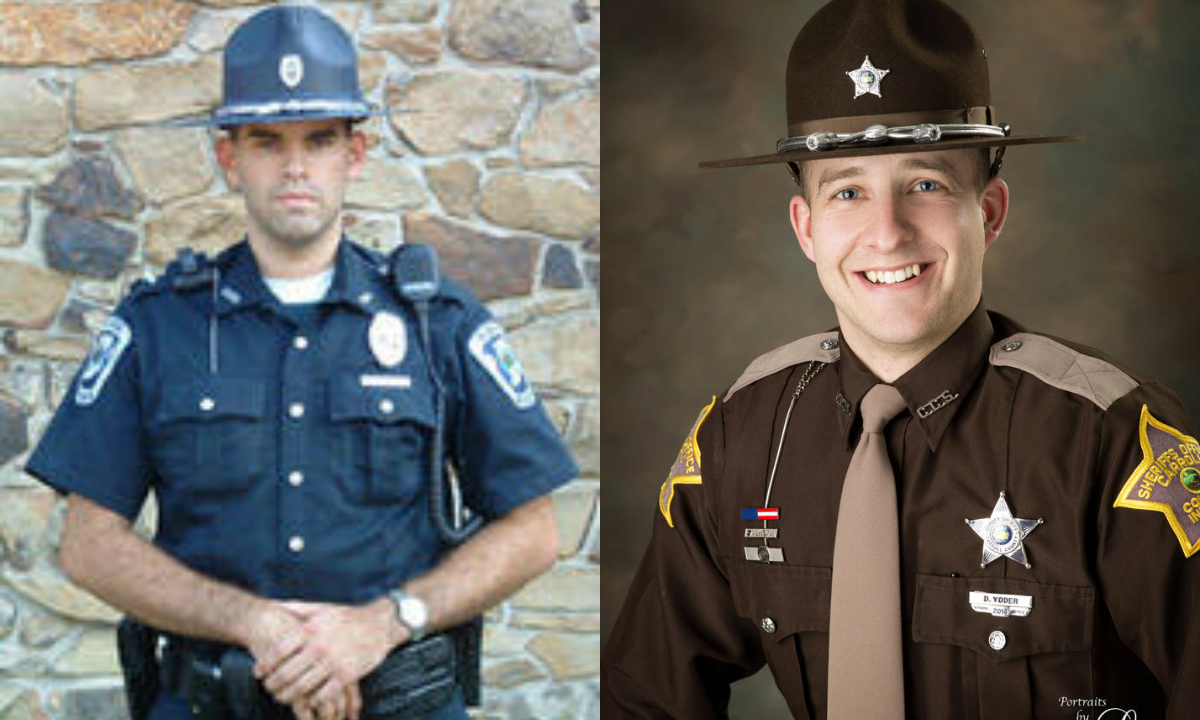 Carroll Consolidated Schools released the following statement on Monday:
Carroll Consolidated Schools experienced the tragic loss of four students early this morning. Our staff and students are struggling to deal with this devastating news. Grief counselors have been available all day today. Grief counselors will continue to be available Tuesday. Although school is not in session Wednesday prior to the Thanksgiving holiday, counselors will be available from 10 a.m. to 2 p.m. That information is also available on the district website.

All activities, other than high school practices in keeping with IHSAA requirements, have been cancelled for the week.

Anyone needing support is encouraged to talk to the counselors and clergy that will be available at Carroll Elementary, 105 S. 225 E, Flora.

There is no additional information the district can share at this time, but we ask for kindness and prayers for the family and community.
Two police officers were also injured, Deputy Drew Yoder from the Carroll County Sheriff's Department and Officer Josh Disinger from the Flora Police Department, according to the state fire marshal. Yoder is still hospitalized with burns to his hands and forehead, but the primary concern is damage to his lungs from smoke inhalation.  Disinger suffered from smoke inhalation but was able to be released from the hospital Monday evening.
Most of the damage to the home appeared to be on the first floor. Investigators are still working to find out what caused the fire.
According to Assistant Chief Derek Jackson with the Burlington Fire Department, several departments battled the fire.
"Since we're all volunteer fire departments out here, if it comes out as a structure fire pretty quick at least the first few departments are going to be called in so we can set up what we need to do as far as fire safety, fire ground and obviously the extinguishment of the fire," Jackson said.
Jackson acknowledged that it was a challenge for crews to respond to the fire knowing that children were involved.
"[We] try to keep our own emotions under control," he said. "As you guys know there was one police officer that was flown to Fort Wayne he was one of the first officers here and he tried to go in under his own power so he's up there getting taken care of now. There was a tag team that went in there to attack the fire and there was a second team that went in there to search and rescue part of it."
Jackson said the home has two apartments, one upstairs and one downstairs. The fire was concentrated on the lower floor, and the apartment on the second floor didn't have any damage.
The Flora Fire Department says it may be tomorrow or even longer before the cause of the fire is known. As of now, they cannot determine the point of origin or the cause of the fire. They are bringing K9 units to sniff out any accelerants, but they are most likely ruling that out. They will also be using new technology called Arc Mapping to determine where power failures occurred in the house at the time of the fire. "Arc Mapping is designed to determine, when we can't find it, where the fire actually started through the electrical system," said Trent.
According to the Indiana Department of Homeland Security, there have been 56 fire deaths in Indiana this year.