This is an archived article and the information in the article may be outdated. Please look at the time stamp on the story to see when it was last updated.
INDIANAPOLIS - One day after the executive director of a children's foundation was arrested for child porn charges, Indiana State Police is urging Hoosier parents to talk to their kids about the crime.
On Wednesday, police arrested 43-year-old Russell Taylor. He led The Jared Foundation, a group started by Subway spokesman Jared Fogle which works with kids to eliminate childhood obesity.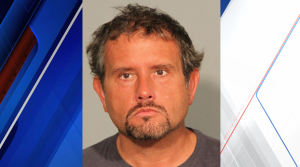 After serving a search warrant, police allege they found evidence of child porn in the home, preliminarily charging Taylor with three counts of possession of child pornography, three counts of child exploitation, and three counts of voyeurism.
While it may be shocking to some, child predators can be single, married, have kids, run large companies, teach, and even be a member of your family. They live in big mansions or small apartments. They hold all kinds of jobs.
That's what ISP Captain Dave Bursten said some people forget.
"They think about seeing a picture of someone with beady eyes, sweating profusely, and... 'There's the criminal. There's the child porn peddler. That's what they look like.' The person that's engaged in child pornography could be your next door neighbor. It could be somebody in your own home and you're not going to know it," he said.
You won't know it very easily, because he explained, they find ways to keep their obsession secret. They may have a private place where they watch child porn when they know no one will disturb them.
The Indiana chapter of the Internet Crimes Against Children Task Force is always on the hunt. The DVD's, hard drives, and cell phones they find help them capture hundreds of criminals. They can even track who has shared child porn online in the last 20 hours.
But the harsh reality is, "We only catch a percentage," Bursten said.
That's why he believes parents have to act right now and turn the latest bad news into some good.
"You use events like what has happened recently... any child pornography investigation that is covered by news media, to take the moment and address with your children, 'Honey I know we've talked about this before, but you've gotta understand that it is never appropriate to let somebody take nude pictures of you, that you should never be taking nude pictures of someone else and you should never ever, ever transmit those on any type of social media.'"