This is an archived article and the information in the article may be outdated. Please look at the time stamp on the story to see when it was last updated.
INDIANAPOLIS, Ind. --A Severe Thunderstorm Watch is in effect until 12 a.m. Thursday for Indianapolis and portions of central Indiana. Damaging winds and large hail are possible.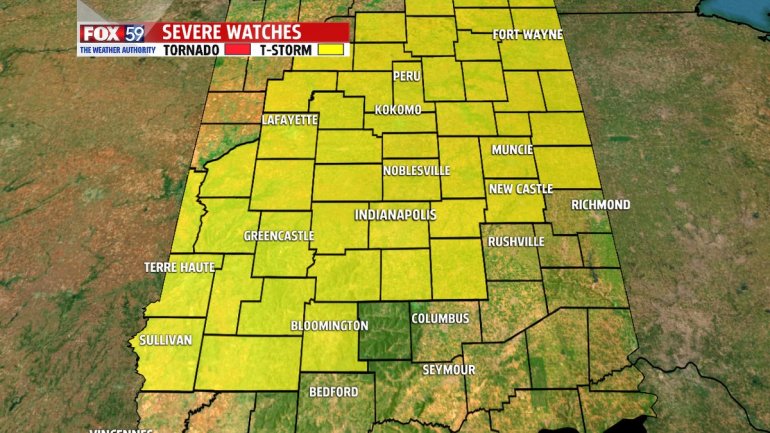 It's been an unseasonably warm and windy day in central Indiana with gusts up to 30 mph at times. Temperatures have reached the low 80s with this strong south wind. The high in Indy today was 83 degrees, marking the warmest all year and the fourth 80-degree day of the year.
Showers and thunderstorms will develop through the afternoon with peak heating of the day. However, the best chance of widespread rain and thunderstorms will arrive later tonight into the overnight as a cold front approaches. Some storms that develop may be strong with high winds and locally heavy rainfall. A severe storm is possible in southwest Indiana. The main threats from severe storms will be damaging winds and hail.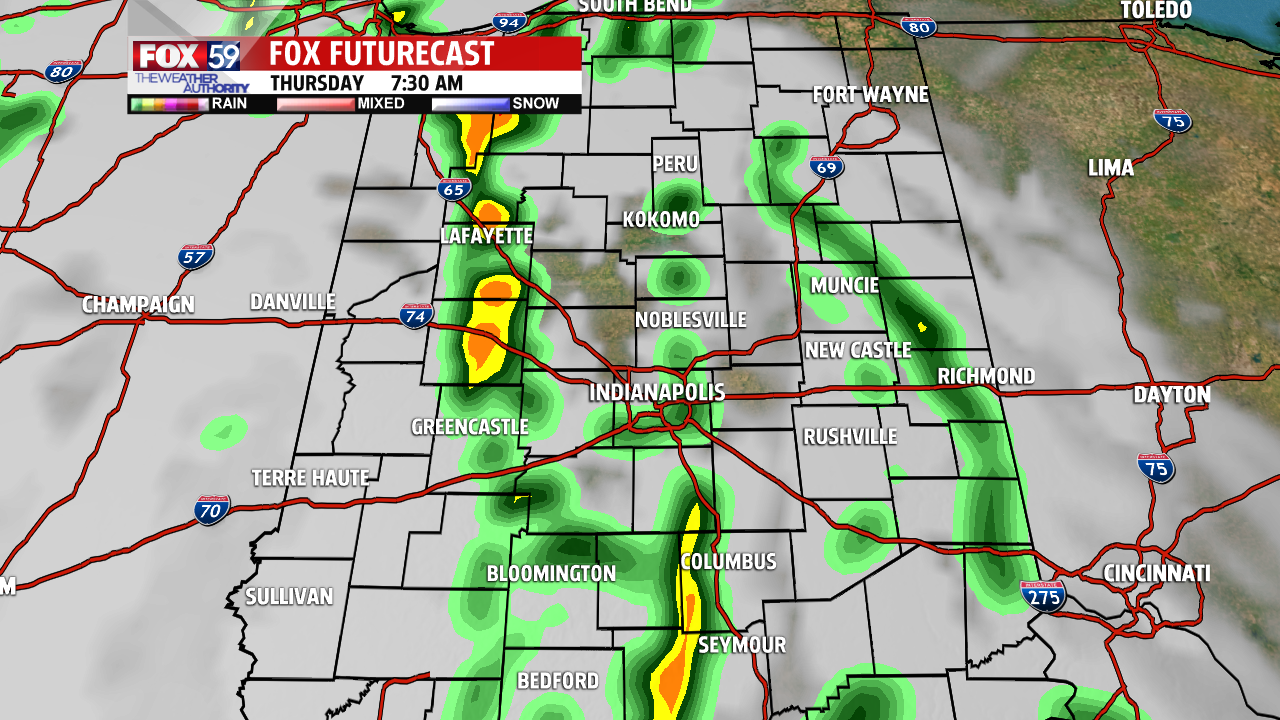 Aside from rain, which we'll be dealing with Thursday morning, temperatures will be cooling. We'll have a high temperature for Thursday in the upper 60s which will be reached around midnight. Temperatures will be in the 50s through much of the day with a decrease in cloud cover. It will also be windy again.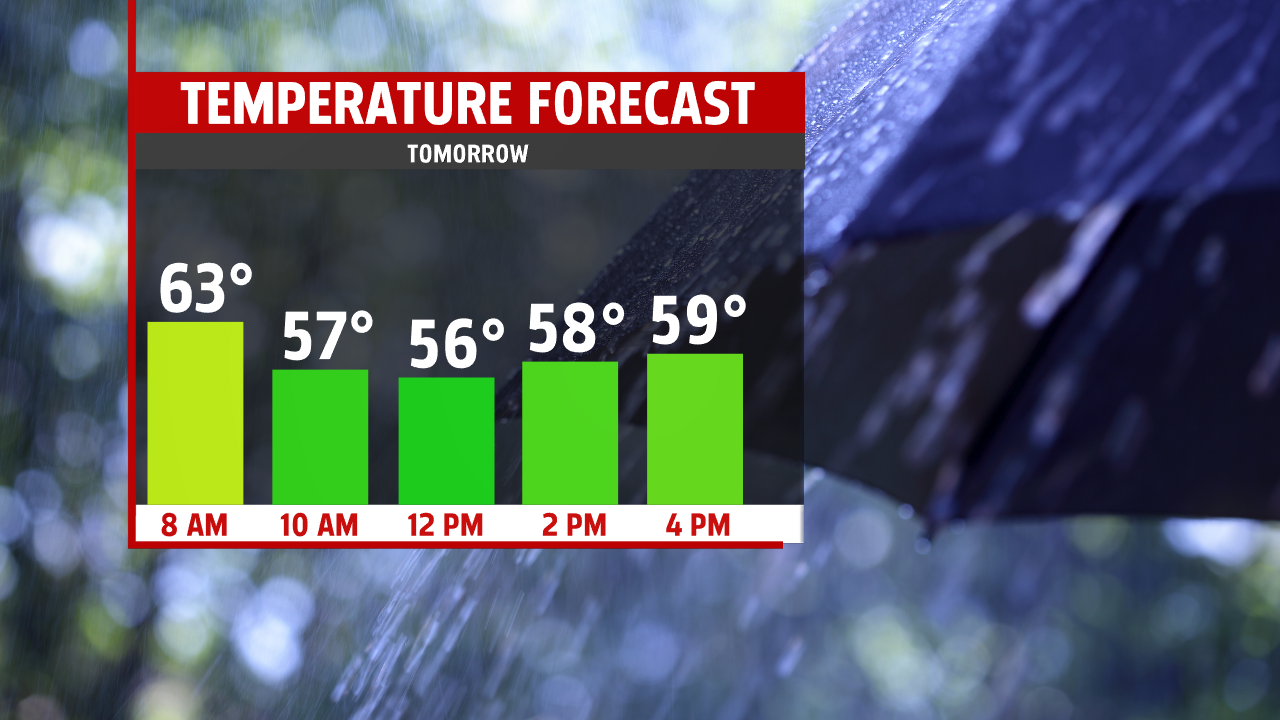 A warm front is slated to lift north across central Indiana on Friday and where this sets up, will play a roll in storm chances. Right now it looks like we'll have a chance of storms with the greater risk of severe weather near and south of Indianapolis Friday night. All severe weather hazards are possible. This includes the risk for damaging winds, hail, and/or a tornado.
Saturday and Sunday also look stormy. Temperatures will range from the low to mid 70s in the afternoons. Dew points will go up to the 60s and it will be humid over the weekend. Models suggest the potential for a couple inches of rain. Given the environment, there may be a risk of flash flooding. Along with the flash flood threat, there may also be a severe weather threat so stay tuned! --Danielle Dozier