This is an archived article and the information in the article may be outdated. Please look at the time stamp on the story to see when it was last updated.
STORMY THURSDAY
There were damaging wind gusts and large hail, but fortunately no tornadoes were reported in central Indiana Thursday. Golf ball hail was reported in Madison County. The same storm delivered small hail starting in Broad Ripple, then tracked northeast.
The storm was long lived, producing hail in northeast Marion County then entered southeast Hamilton County, where the hail size grew. Moving across central Madison County, reports of golf ball size hail came from near Anderson.
A new thunderstorm entered Marion County and proceeded northeast generating heavy winds. A gust of 67 mph was reported near McCordsville just after 7 p.m.
Below is the Guardian Radar image of wind velocities just after 7 p.m when the gust was reported. The highlighted area was an indication by radar of winds over 60 mph and prompted the Severe Thunderstorm Warning into Madison County.
The storm prompted a Tornado Warning as it tracked northeast into Delaware County and produced a funnel near Eaton. The storm continued to track northeast into Ohio through northern Jay County before dissipating.
Damaging wind gusts swept into northwest Marion County around 6:30 p.m. Wind damage was reported near 62 and Georgetown Road to a senor living community.
There were 47 severe weather reports Thursday across the nation with majority in central Indiana.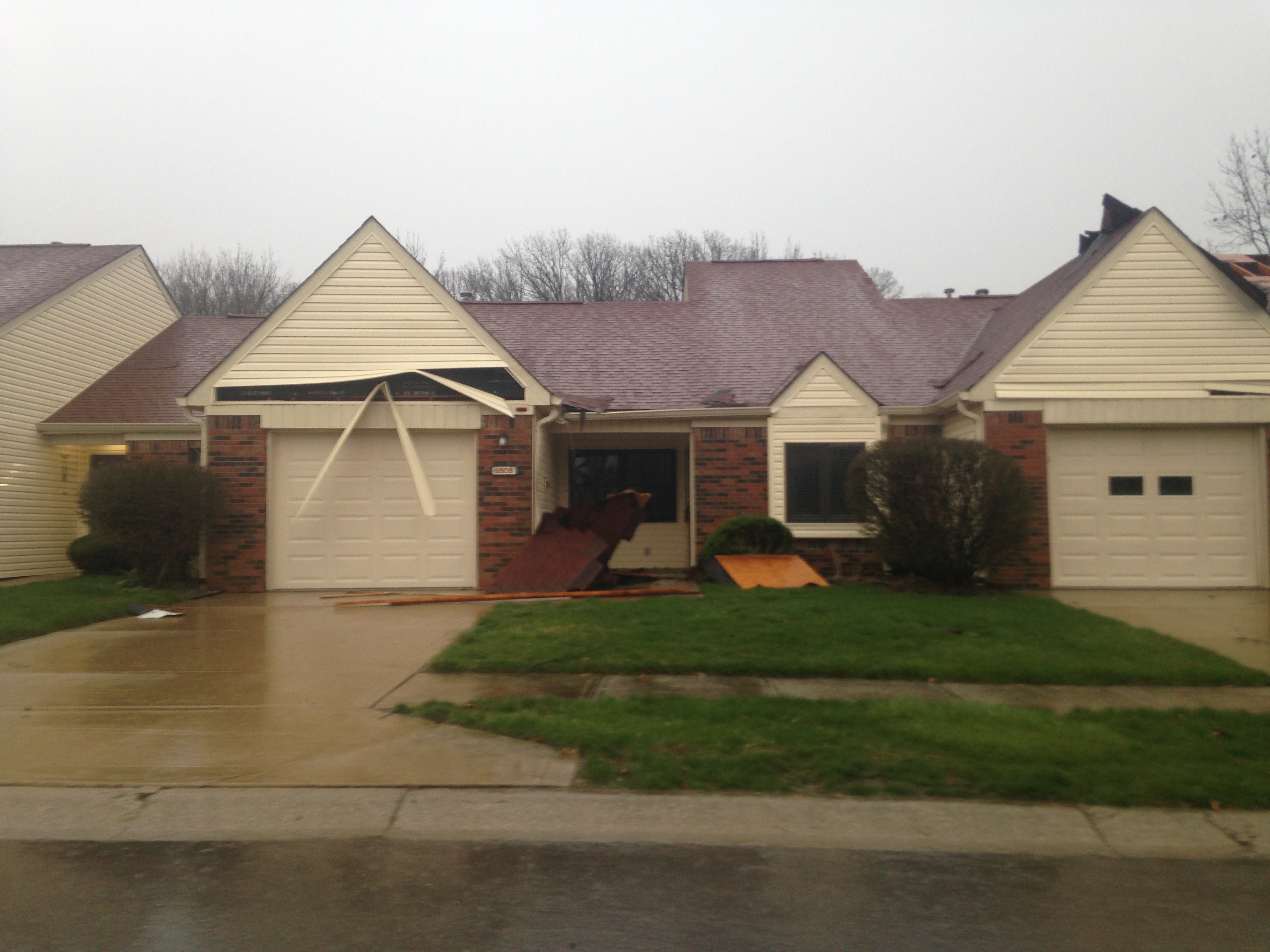 WATCH CANCELLED
Showers and a few thunderstorms will ease before 12 a.m. The tornado watch issued earlier have been cancelled well before 10 p.m.