This is an archived article and the information in the article may be outdated. Please look at the time stamp on the story to see when it was last updated.
KOKOMO, Ind. -- Students at IU Kokomo are stepping outside their classroom to tackle a food desert problem on the north side of the city.
A group of students in the environmental conservation class taught by Leda Casey, recently built a donation box next to the Carver Community Center to help people with limited access to food.
The "food oasis" offers free, non-perishable food items, toiletries and winter clothing items for those in need.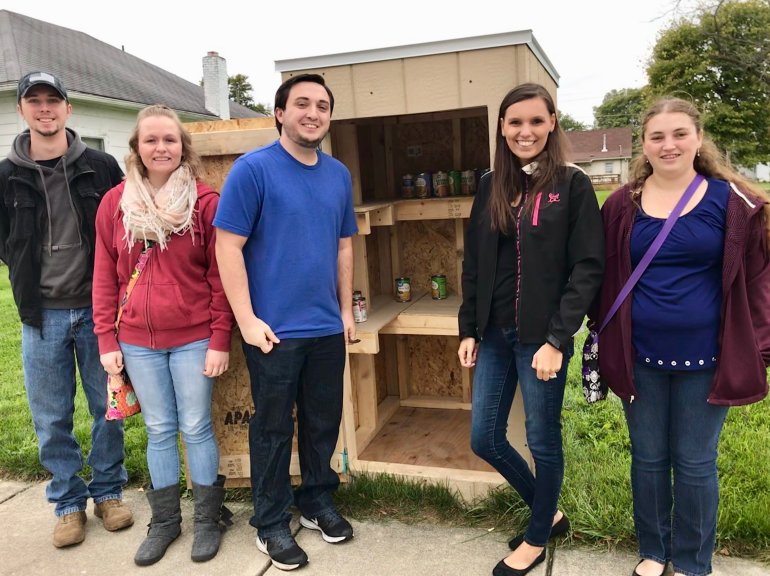 "Within days, I had the Carver Center on board and everything was just so quick," said Kenzie Burke, a senior at IU Kokomo.
Burke helped lead the project. She said after the Marsh closed on the north side of Kokomo, she worked with her classmates to find a solution.
"If you think about the people who don't have a car, getting groceries just to be able to feed your family is nearly impossible," said Burke.
Burke said people have responded positively to the donation box.
"There are two little girls who have gotten breakfast every morning from the box," she said. "That's amazing to me."
Students received a funding grant from the IU Kokomo Sustainability Office to help with the project. They are in need of food, water and toiletries to keep the box fully stocked.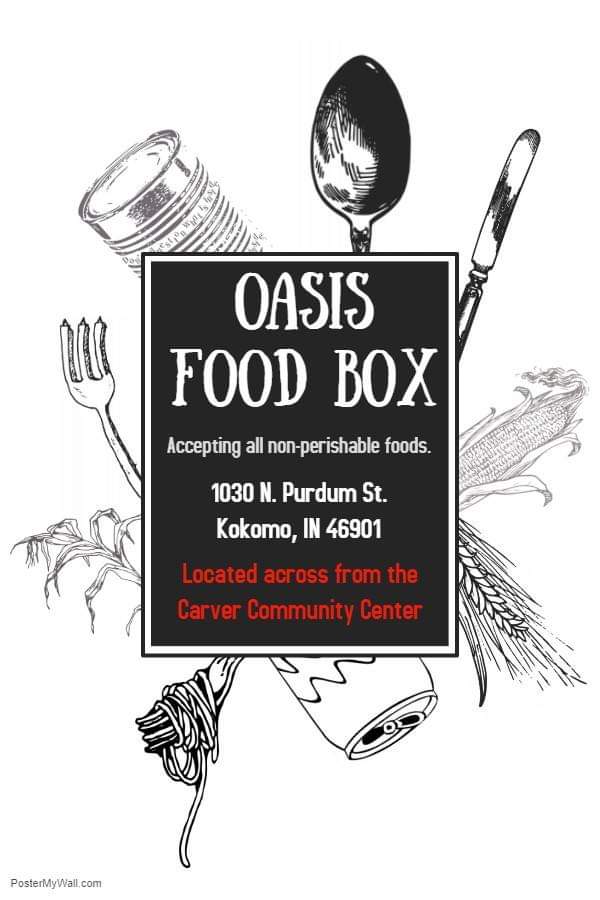 "The goal is for the community around to take responsibility for it," said Burke. "It's not intended for one group of people to continuously fill it and one group of people to continuously take. It's a community effort."
Burke is graduating in December and plans to turn the food oasis into a non-profit organization with her husband.
"It's just really awesome that I was able to make a difference," said Burke.
A group @IUKokomo students created a "food oasis" on the north side of Kokomo with free non-perishable food items. It's across from the Carver Community Center in an area considered a food desert. pic.twitter.com/Ip6LrO9O1J

— Olivia McClellan (@OliviaMNews) October 15, 2018