This is an archived article and the information in the article may be outdated. Please look at the time stamp on the story to see when it was last updated.
SUMMER STARTS SOON
Tuesday was last day of spring and it was a great one!  Early morning low temperatures dipped to the lowest levels in a week and a half!  The dry air heats up and by later Tuesday afternoon we reached the lower 80s - a full 25-degrees warmer than early morning.
To date there have been 28 80-degree days or warmer this year which is about middle of the pack statistically. We average 100 days of 80 plus warmth. The most 80-degree days before the start of summer came in 1896 with 44 days.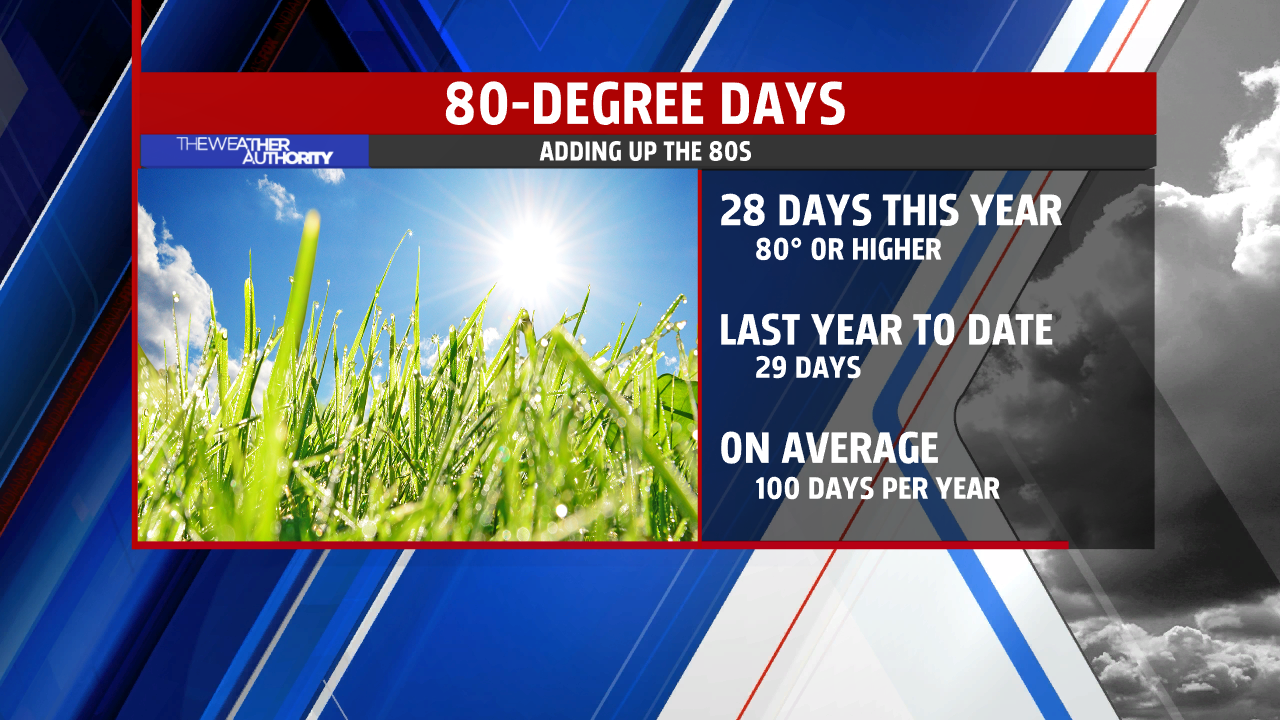 Summer officially begins at 12:24 am Wednesday. The precise time when the sun's rays reach the Tropic of Cancer. It's the longest day of the year with 15 hours of daylight. Days begin to shorten starting Friday and we will lose 3 minutes of daylight by months end.
STORM THREAT TONIGHT
There is a chance of showers and a few thunderstorms before 8 PM this evening. An approaching front will dive south and carry a few showers and storms into central Indiana. These should be rather scattered and will diminish and settle southeast before 1 AM.
"CINDY" FORMS IS THE GULF
The tropics have turned active and the third named storm of the season CINDY has formed in the Gulf of Mexico. Drenching rains are forecast along the northern Gulf Coast and the rains could spread as far north as central and southern Indiana. These rains could arrive here Friday making it a soggy end to the work week. The axis of heavy rain total looks to fall south but we will monitor.