This is an archived article and the information in the article may be outdated. Please look at the time stamp on the story to see when it was last updated.
INDIANAPOLIS, Ind. --Good Saturday afternoon! Some of us started the day with snow, especially near and northeast of Indianapolis. As much as 1.5 inches of snow fell in a narrow band north and east of the city! Sunshine came out for most but the clouds hung on across the northeast part of the state. It's there where temperatures were in the 30s through the day. Those southwest of Indianapolis had low 50s for highs and it felt more like spring! Check out the snow on the ground on our Westfield camera this morning. It was gone by the afternoon!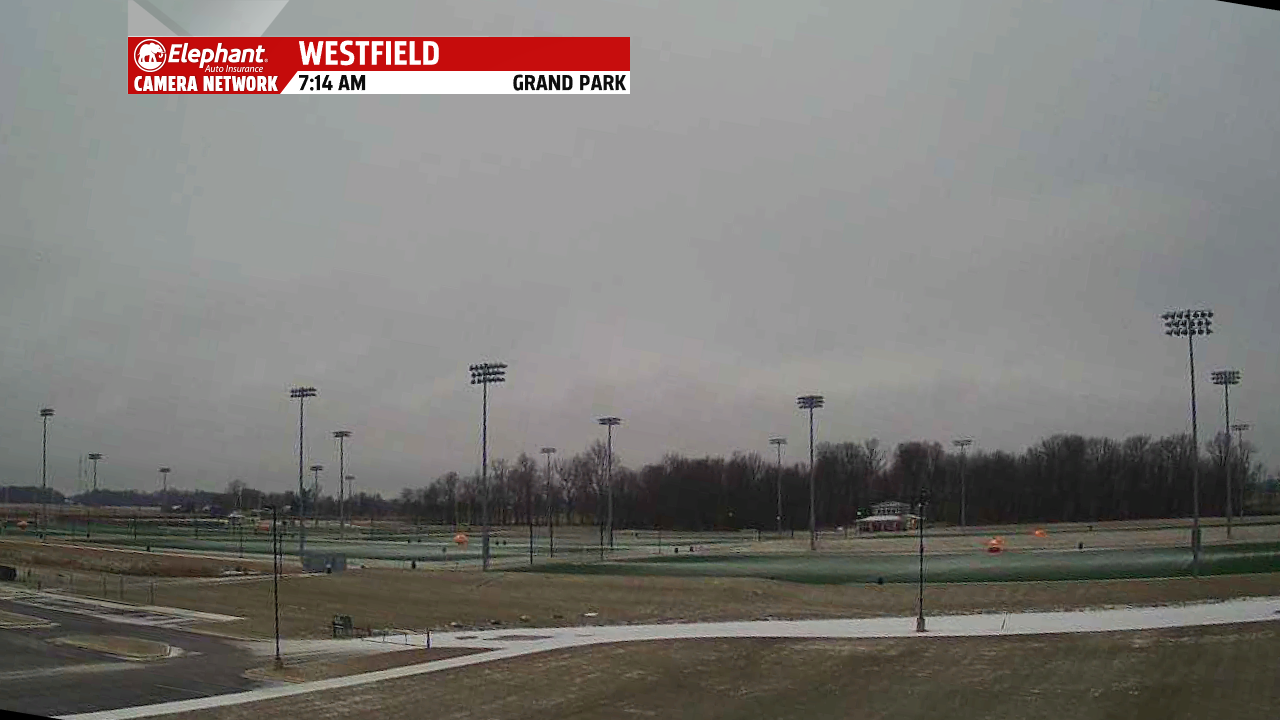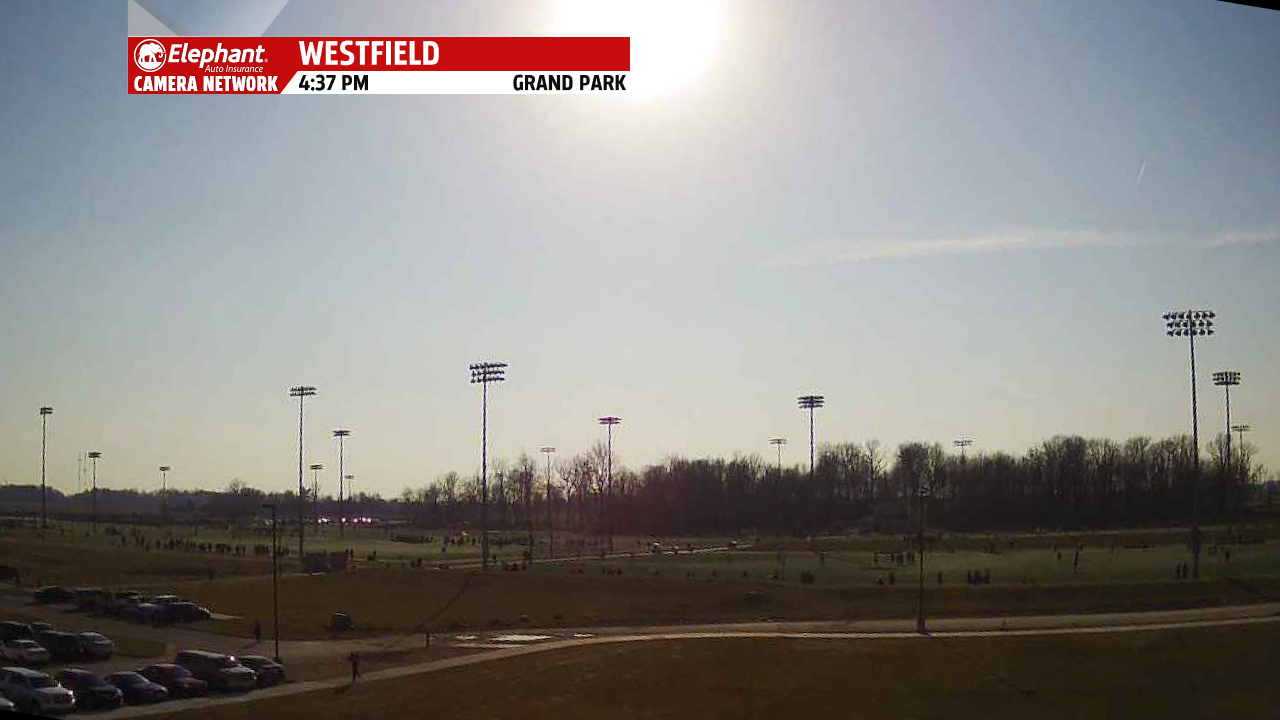 Tonight will bring a clear sky with temperatures down in the low 30s and an east, southeast wind. A warm front to our south will lift north through the afternoon Sunday and bring a rise in temperatures to the low 60s. We'll have breezy winds developing out of the south, southwest in the afternoon.
A low-pressure system will move closer to the area on Monday with showers around. Highs will reach the low 60s with windy conditions. Tuesday morning expect heavy rain and t-storms. Winds will also be strong. Weather data shows the potential for 1 to 2 inches of rain in spots!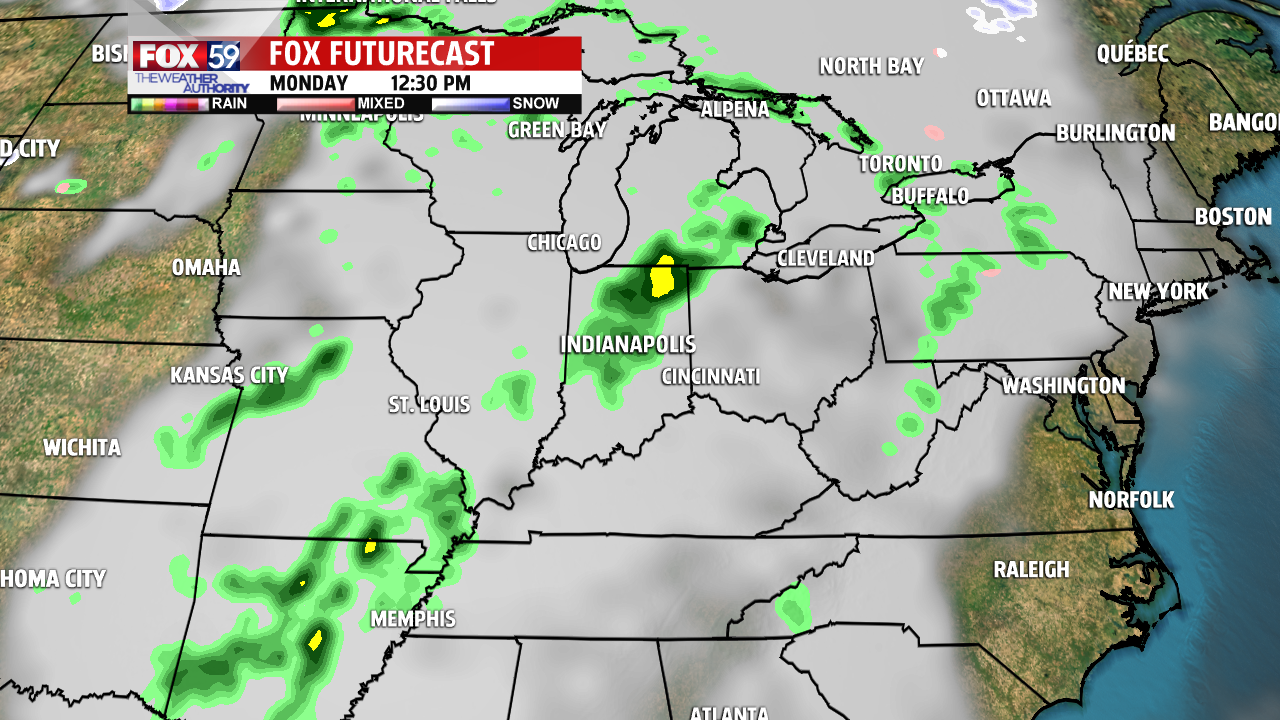 Slightly cooler air arrives for mid-week with highs in the low 50s. Another chance of rain and t-storms will come by the weekend. --Danielle Dozier