This is an archived article and the information in the article may be outdated. Please look at the time stamp on the story to see when it was last updated.
INDIANAPOLIS, Ind. --We've had clouds today and some drizzle early this morning. We'll see breaks in the clouds this evening with a partly cloudy sky expected overnight. Some areas of fog will be around with temperatures down in the low 30s. Winds will be light out of the east, southeast.
Tuesday will bring sunshine and highs near 50 degrees. Winds will be southeast at 5 to 10 mph.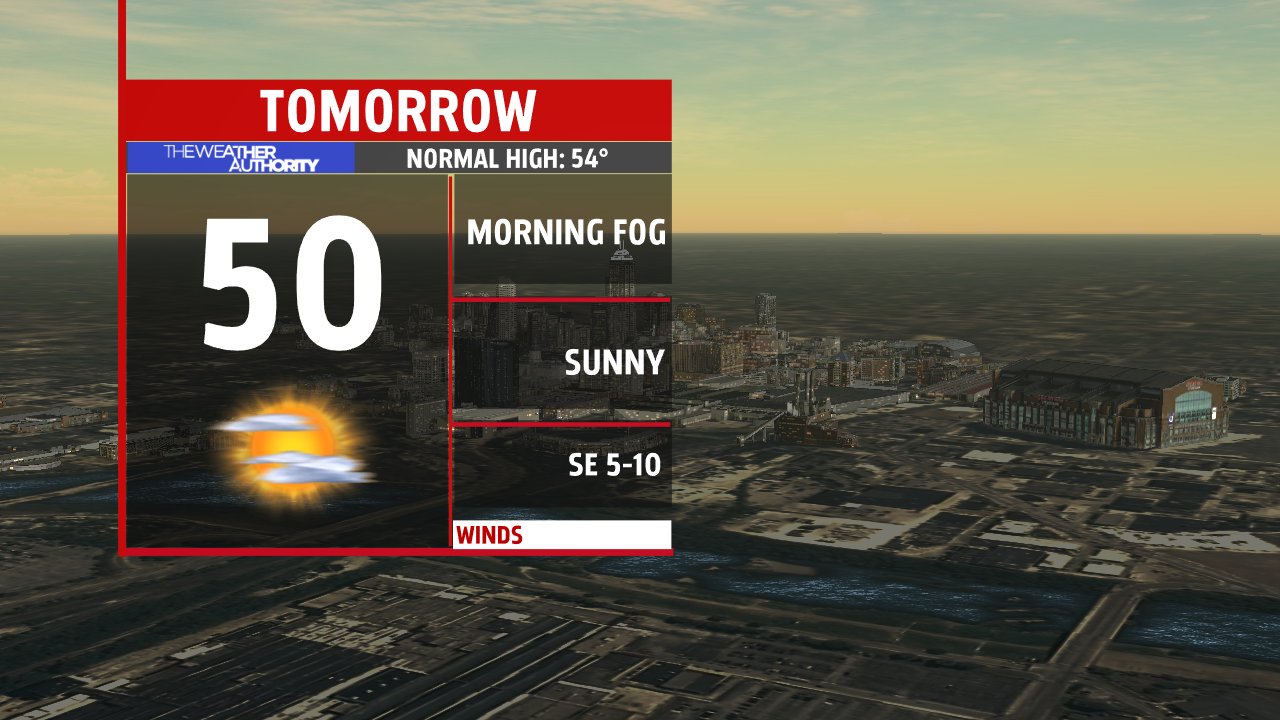 Rain will return Wednesday late morning with rainfall amounts of up to 0.25 inches with isolated higher amounts of 0.50 inches possible through Wednesday evening. Highs will be near 50 degrees with breezy winds.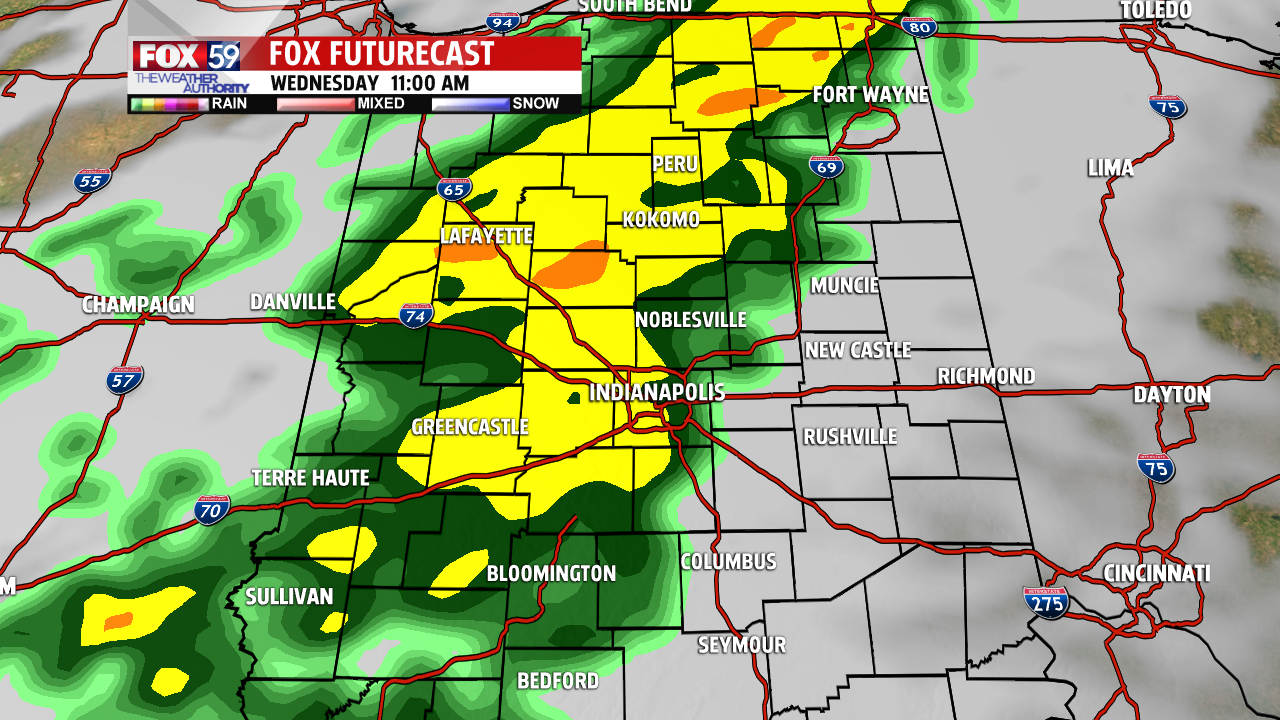 We'll see a dry day Thursday as we'll be in between weather systems. A strong low-pressure system will move in Friday and bring some showers and t-storms to the area. We're still trying to nail down the timing but right now it appears strong winds will occur and some severe weather is possible. It will turn much colder through the weekend. --Danielle Dozier