This is an archived article and the information in the article may be outdated. Please look at the time stamp on the story to see when it was last updated.
INDIANAPOLIS, Ind. (Jan. 20, 2015)– Police say an 11-year-old boy robbed a west side CVS store Monday.
The store, located at 5502 West 38th Street, has been robbed several times in the past few months according to an employee.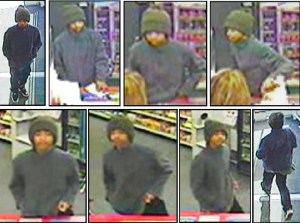 The boy allegedly demanded prescription pain pills, using a handwritten note. The note also detailed that "this is a robbery" and outlined specific drugs to be handed over.
The note also implied that the young man would "kill everyone" if the alarm button was pushed.
CVS employees filled a brown paper sack with narcotics. The bag was given to the suspect and he ran off.
The boy was described to be 5-feet-tall, with a small build. He was wearing a gray hoodie, knit cap, dark pants and dark shoes with a white trim.
Video of the incident was given to detectives investigating the case.