This is an archived article and the information in the article may be outdated. Please look at the time stamp on the story to see when it was last updated.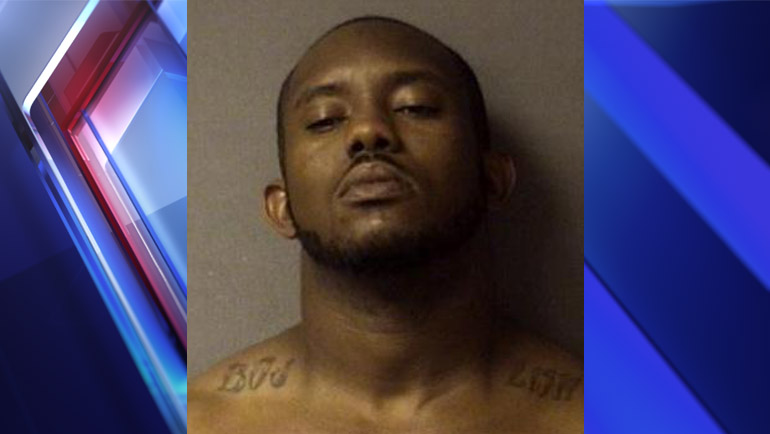 ANDERSON, Ind. (Aug. 10, 2015) – Police in Anderson arrested a man believed responsible for a November 2014 homicide at a barbershop.
The homicide, which happened around 2 a.m. on Thanksgiving, killed Brandon Boone. Another man was robbed and beaten with a baseball bat. The barbershop's owner was not hurt during the incident.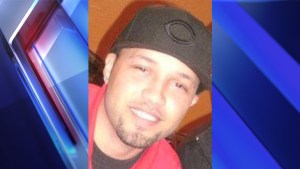 Anderson police said Raymond Rashard Johnson, 26, was one of two people who entered Divine Stylez-n-Cutz Barbershop, 609 W. 22nd St., killed Boone and robbed the business. Johnson has been on investigators' radar since mid-December, when the barbershop's owner said he may have been responsible. The man said Johnson's shoes and stature matched those of the man who robbed him.
Investigators arrested Johnson Sunday. He tried to get away from police after they pulled him over. He had provided officers with a fake name during the stop, police said. He got out of the vehicle after a short pursuit. Police found him hiding behind a garage; officers found a loaded handgun during a subsequent search of the car.
Investigators said Johnson's grandparents live near the barbershop. They found a ski mask inside his car after executing a search warrant on his car on Dec. 22 and also obtained a DNA sample, which police said connected him to the crime.
Johnson is charged with murder, three counts of armed robbery, two counts of aggravated battery and a count of murder in connection with the barbershop homicide.
He faces additional charges from the traffic stop, including operator never licensed, false informing, resisting law enforcement, violating probation and possession of a firearm by a serious violent felon.
Police said they believe they know the identity of the second suspect in the barbershop homicide and anticipate an arrest soon.