This is an archived article and the information in the article may be outdated. Please look at the time stamp on the story to see when it was last updated.
UPDATE: Domonique Stone was placed under arrest on April 12, 2015. He pleaded guilty to robbery resulting in serious bodily injury on Jan. 1, 2017. His other charges were dismissed. He was sentenced to 15 years in DOC followed by 5 years Community Corrections. 
INDIANAPOLIS, Ind. (April 10, 2015)– Police are searching for a man wanted for his alleged involvement in a shooting that left two women and three children injured.
On April 5 officers responded to the 5000 block of Wildflower Court, near West 59th Street and Georgetown Road, on a report of multiple people shot. Five victims were located inside the residence with apparent gunshot wounds and other injuries.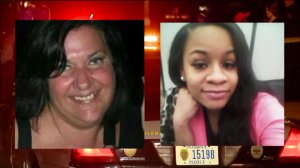 An arrest warrant has been issued for Domonique Stone, 24, who is one of three suspects believed to be involved in the shooting. Stone faces charges of burglary, armed robbery, robbery and carrying a handgun without a license.
A different suspect was seen entering a 2002 silver Ford Focus with Indiana license plate number WOJ856. This same vehicle was stolen during a carjacking earlier in the same afternoon.
Anyone with information on the whereabouts of Stone, the identities of the other two suspects involved, or the whereabouts of the suspect vehicle is urged to call Crime Stoppers of Central Indiana at 262-TIPS (8477). Stone is to be considered armed and dangerous.