This is an archived article and the information in the article may be outdated. Please look at the time stamp on the story to see when it was last updated.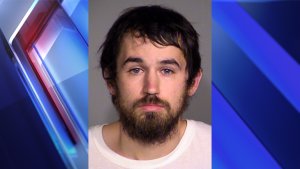 SPEEDWAY, Ind. — A suspect faces charges of auto theft and kidnapping following a bizarre incident Sunday in Speedway.
A car was stolen from in front of Grace Variety store in the 5200 block of W. 10th St. at about 9:20 p.m., according to police. Two children–ages 2 and 5–were asleep in the back seat at the time of the theft.
Police later stopped the vehicle near 16th and Riverside on the city's west side. The children were found uninjured.
The driver, Allen Dryden, 29, was arrested; police said he stole the car while its engine was still running as it sat in front of the variety store.
The children's mother told investigators she had run into Grace Variety for "two minutes" to get a loaf of bread, only to find that the car and children were gone.