This is an archived article and the information in the article may be outdated. Please look at the time stamp on the story to see when it was last updated.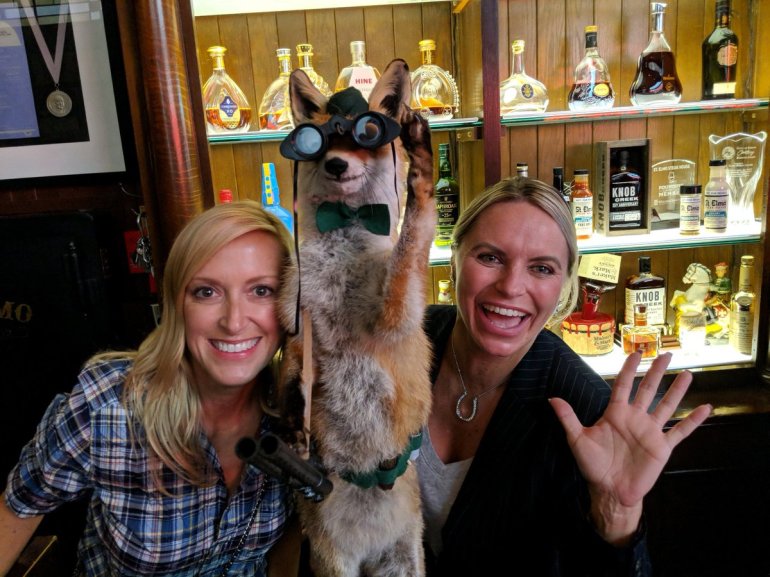 INDIANAPOLIS, Ind. – A "beloved" taxidermy fox stolen from a popular restaurant in downtown Indianapolis has been returned.
Thursday, St. Elmo Steak House tweeted that Winston the fox arrived alone in the backseat of an Uber, "safe and sound!"
Earlier in the night, the restaurant said the fox was taken from its 1933 Lounge last Friday night.
The restaurant posted surveillance footage that shows the perpetrators nabbing the fox.
The restaurant even offered a $250 gift card to anyone who provided information that led to the safe return of the "beloved friend." The restaurant said if the perpetrators brought him back unharmed, no hard feelings, they would celebrate his return with a round of drinks on the house.
Along with surveillance video, St. Elmo also jokingly edited a photo of Winston onto a bottle of its sauce, saying it was "actively evaluating all tactics" to assist in his safe return.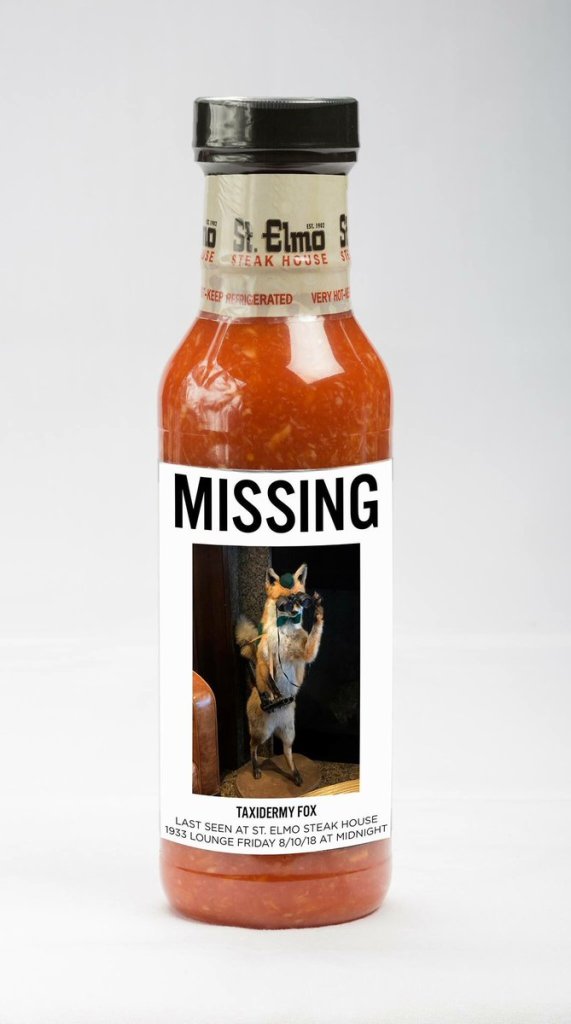 Below are clearer photos of the suspects, provided by the restaurant.