This is an archived article and the information in the article may be outdated. Please look at the time stamp on the story to see when it was last updated.
HAMILTON COUNTY, Ind. (Dec. 28, 2015) – A Fishers teenager accused of murdering a man in a "thrill kill" has asked to change his plea.
According to the Hamilton County Prosecutor's Office, Maxwell Winkler's counsel requested a change of plea hearing, which is set for Jan. 7, 2015. A jury trial had been scheduled to start on Jan. 19 in the case.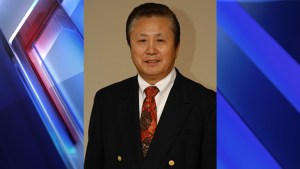 The prosecutor's office said the request stated that "this case will be resolved by a plea agreement and should be set for Guilty Plea Hearing." Further details won't be released until after the hearing. Winkler remains in the Hamilton County Jail.
Investigators said Winkler, then 17, shot 73-year-old Henry Kim three times and slashed his throat in what appeared to be a premeditated killing. Kim was killed while walking in a park near his home in November 2014. Court records show Winkler left a handwritten note detailing supplies and steps needed to carry out a murder. In one notation, he reminded himself to "enjoy the kill," court documents said
Winkler was charged as an adult. In September, a judge ruled he was competent to stand trial after experts testified Winkler understood the consequences of his trial as well as his legal options.