This is an archived article and the information in the article may be outdated. Please look at the time stamp on the story to see when it was last updated.
By Jill Glavan
INDIANAPOLIS, Ind. (August 4, 2014) — Two weeks after FOX59 first introduced you to a teenager with gigantism, he's been overwhelmed by support and donations.
Dakota Deal, 13, doesn't stop growing because of that rare gigantism. His family reached out for help when they couldn't find his size 20 shoes anymore.
Now, Deal has almost 10 pairs to choose from. It's all thanks to his story going viral.
"I would like to say thanks to the people that gave me these," Deal said.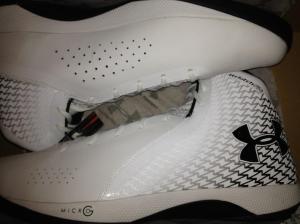 The shoes came from all over the country: from an anonymous donor in Texas, to a WNBA player in Connecticut who called in a favor to Under Armour, to those right here in Indiana.
One family donated size 22 Nikes. They found the pair several years ago and never knew what to do with them. Deal had never owned a pair of "designer" shoes before their donation.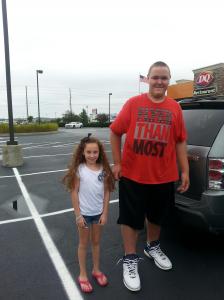 Decatur Township Schools, where Dakota is in 8th grade, pitched in as well. One fellow student was able to get donations from former Pacers' player Rick Smits.
Another donation came from current Purdue basketball player Isaac Haas, who told FOX59 that he sympathized with Deal's struggle to find the right size.
"He's definitely more than ready for school," Deal's sister Brandy Ellinger said.
On Monday, the latest donation came from Patrick Tewell, who owns The Foot Remedy in Greenfield.
"Having sold shoes before, I know how aggravating it is when you can't find a pair of shoes and you can't find something that's going to work for you," Tewell said.
He's just the latest in a long line of people who wanted to help Dakota. When told about the response from so far away, he was overwhelmed.
"I actually do feel like a celebrity," Deal said.
As for those who sent suggestions, donations or just words of kindness, Ellinger said she is forever grateful.
"If you helped with a pair of shoes or you helped even give us the option to find them, we definitely appreciate it so much. I couldn't thank anybody enough."