This is an archived article and the information in the article may be outdated. Please look at the time stamp on the story to see when it was last updated.
Our stretch of 90° heat has begun. We reached a high of 93° in Indianapolis. That's the second warmest day of the year, so far.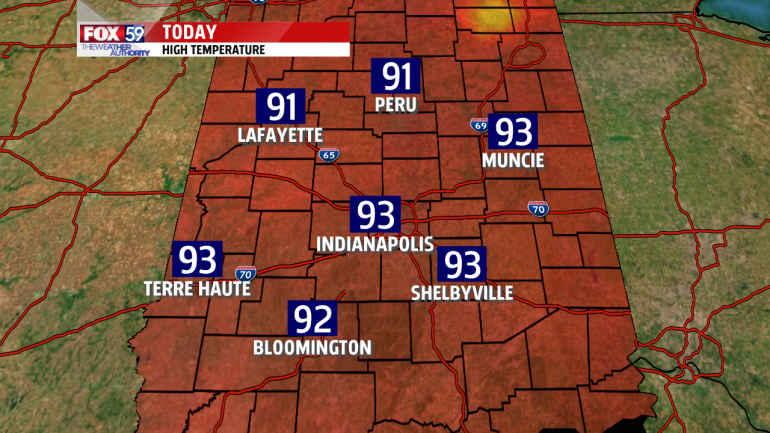 We're feeling that heat all across the region.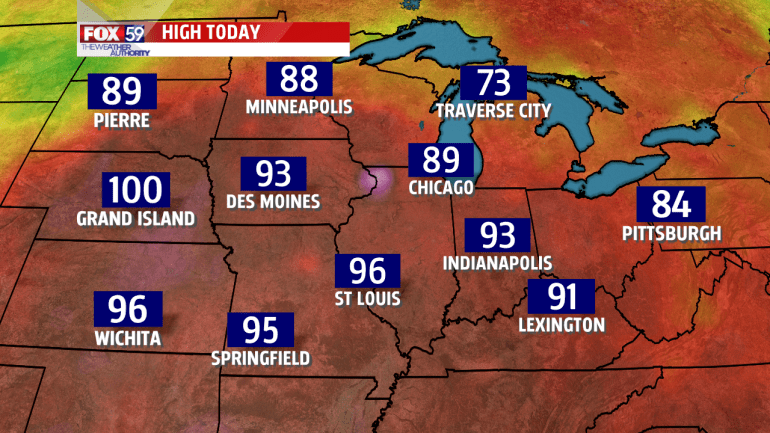 It continues tomorrow as the center of the expanding hot dome fixes itself across Central Indiana.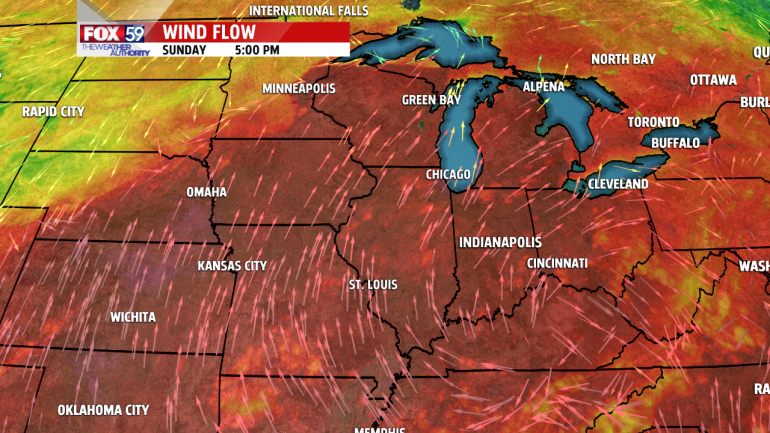 So, plan on another hot and humid day. Dew points stay near 70° making the air feel sticky and heavy.
Maybe take Dad to the pool tomorrow. Whatever you do, make sure to keep him, and yourself, hydrated. High temperatures will be in the mid 90's, near the record of 95°, and the heat index will be back near 100°.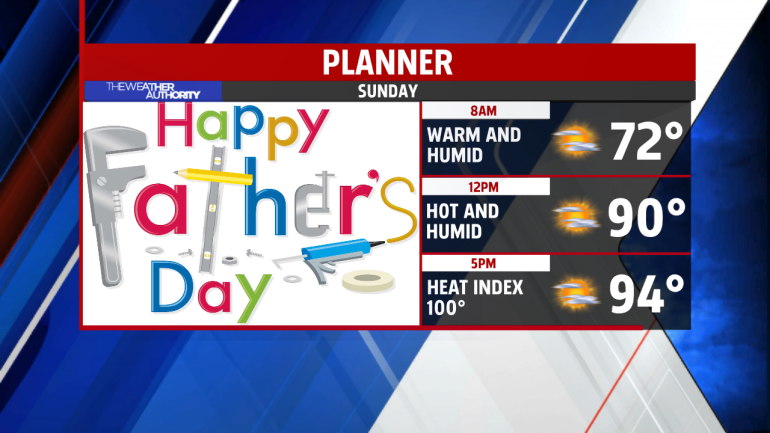 The heat is on and the UV Index is up. Burn time is short tomorrow, so don't forget the sunscreen.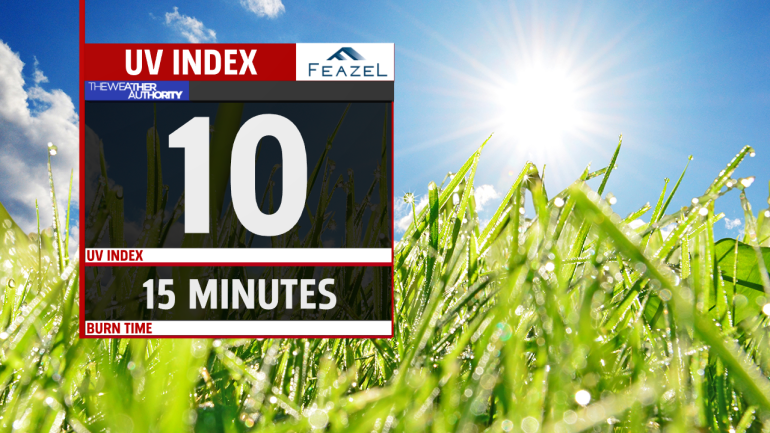 We'll be mainly dry tomorrow but we have a slight chance to see an isolated thunderstorm late in the afternoon.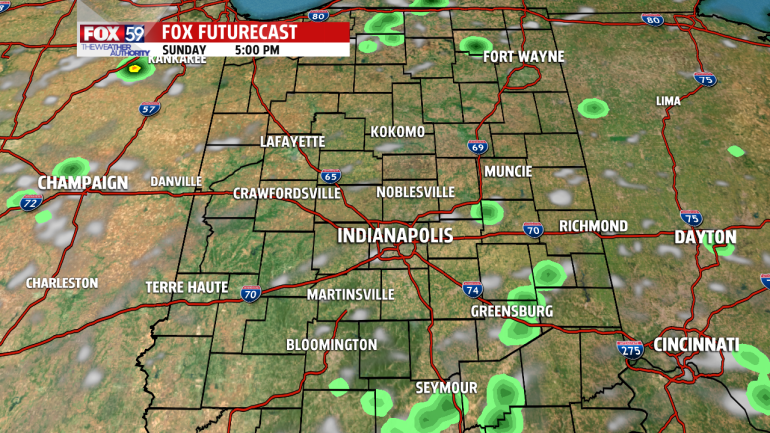 Better chances of rain arrive Tuesday late afternoon and evening. Daily chances of rain will carry through the rest of the week as temperatures cool to the mid 80's but the humidity remains at uncomfortable levels.