This is an archived article and the information in the article may be outdated. Please look at the time stamp on the story to see when it was last updated.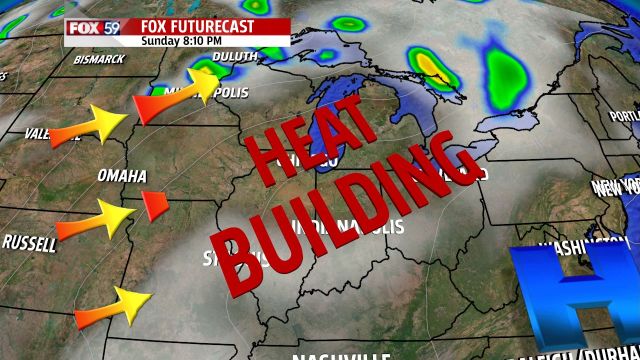 This weekend is going to be wonderful with highs in the mid-80s and humidity levels low enough that it will still be comfortable outside.  No matter if you are going to this weekend's Greek festival or the Colts game the weather will be nice.
Looking at the extended forecast a hot dome of air will attempt to slide in on during the middle of the week.  While record heat is possible, I don't think we really get all that close to breaking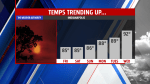 any records for the upcoming week.  Monday highs will be in the upper 80s with humidity levels returning to the miserable range for those outside.  Tuesday highs could hit 90.  Wednesday will be the hottest day of the week with highs in the low to possibly mid-90s.
Things get complicated on Wednesday as a moderate strength cold front will sweep through the area that afternoon into Thursday morning.  The EURO keeps us dry while the GFS says we see about a half inch of rain.  I am keeping us dry at this point but I am also scaling back temps with the increased cloud cover for the day to a conservative 92°.  The forecast high on Wednesday could possibly swing either way as we get in more data about how to handle the front.
Behind the front temps drop to a more reasonable level with highs near 90 both Thursday and Friday.  A quick look at the 15 day GFS has us forecast to see 'only' 1.01" of rain over the next 15 days here in Indianapolis.  The Euro shows us seeing no rain at all over the next week.