This is an archived article and the information in the article may be outdated. Please look at the time stamp on the story to see when it was last updated.
Save your emotions for the child NOT the cash register.
GREAT advice for all parents – but, it's SO hard to resist all the adorable gadgets, blankets and onesies in the store.
The Business of Baby is a BILLION dollar industry ($$$$$$$$$$$).
Two weeks ago, I drug my husband (thanks, sweetie!) to Buy, Buy, Baby to finish the twins' registry. I did all the leg work beforehand: I researched for three hours online, copied friends' registries and made sure the registry was finished before I got him involved. He was VERY appreciative that we weren't walking into the store to scan every single item. I just needed daddy to sign off on the BIG things: strollers, car seats and pack-n-plays.
There's a lot to get to prep for baby (BABIES in our case) – but what do you really need?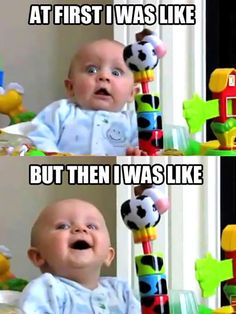 Rose Durbin with Hirons advertising and PR says marketing to moms is a BIG industry, which is something parents need to know BEFORE they go into the store to shop: Marketers WILL prey on our emotions.
"A mom should go into a retail establishment with purpose. She should know what she is shopping for that day. She should know what features are going to be important to her, and how much she is willing to pay for every feature or benefit so that she doesn`t overspend," explained Durbin.
Durbin says 71 percent of expectant and new moms look to the Internet for product information. Most websites, like What To Expect and The Bump, have lists created by moms about what they think is essential for a baby and what's not.
"You want to make sure that you are taking care of your essential needs first and then worry about the nice to have products," said Durbin.
With twins, I did register for A LOT. I've been told by fellow twin moms that I need 150 diapers in my house each week for twins – HOLY CRAP! 🙂
I plan to sign up for online subscriptions for essential items, like diapers. Using Amazon to set up recurring orders can save a few cents, per diaper, every time! #twinning
Costs, even for essentials, are ALL over the place.
Most strollers cost between $100-300, but they can go up to $800.
Car seats (you must have one to leave the hospital) can cost parents anywhere between $90-350. It all comes down to design, convenience and of course labels.
There are several items though I just can't understand adding to a registry. For me, the need for a wipe warmer is bizarre. My twins will be just fine with a room-temperature wipe.
I asked my friends and colleagues about items they needed and what they passed on.
The lovely Angela Ganote is the mommy of Ashlyn and Brock. Angela tells me she too didn't sign up for a wipe warmer and didn't see the need for a Diaper Genie.
"We took the advice of our friends and didn't get a Diaper Genie. Good thing! We wanted the poop out in the garage immediately! Pee was fine in a waded up diaper, but poop immediately went to the garage," said Ganote.
Angela's kids also put their own unique spin on cloth diapers.
"We didn't use them for diapers. We used them for burping, changing and turned out to be BOTH kids favorite thing to snuggle with. Didn't even think we would use them at all. But after a few times being washed, ours were the softest things and held onto the scents of the kids. To this day, Ashlyn and Brock will ask if I know where they are in the house. They still want to smell them and snuggle with them. They call them 'OWN sees' We have no idea why!" explained Ganote.
My nightside pal Debby Knox also has two children, Mike and Anna. Debby didn't appreciate bulky strollers and tells me to opt for something lighter.
"My favorite was a little simple one, with a lid/awning to cover their heads. It was so much easier to fold and pack into a car. I had their diaper bags packed anyway, so there was no need for all the pockets and shelves which got dirty anyway. After a while, kids hate their strollers and they want to push them. The little simple strollers were better for that as well. When they were worn out and torn from overuse, I didn't feel guilty tossing them into the garbage."
Debby adds she could never buy enough cupboard locks.
"If not for those plastic do-dads, my kitchen would have been impassable. Mike would actually get into the cupboards, if the locks weren't in place. Anna would just drag everything out to play. That's cute a few times, until you step on something. Loved those locks!"
I'm learning it's best to create a budget, make a list and don't be shy about telling friends and family to stick to the registry.
Be sure to share YOUR list with me … I'd love to know what worked for you and your little one!
XOXO/MWAH,
Nic
#Twinning at 21 weeks
Follow my journey on social media, using hashtag #PencePregnancy
You can also follow me on my social media accounts: