This is an archived article and the information in the article may be outdated. Please look at the time stamp on the story to see when it was last updated.
The heat is on! An expanding hot dome will encompass Central Indiana and really packs a punch with our high temperatures.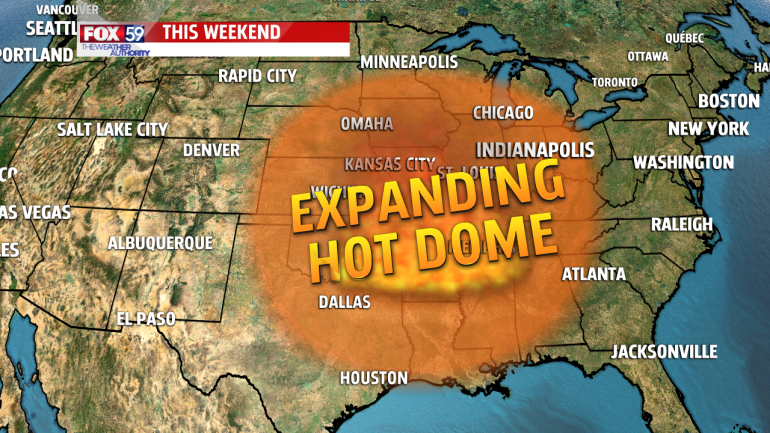 Not only will highs reach the low to mid 90's this weekend, but we're looking at a Feels Like temperatures near or at 100° Saturday afternoon!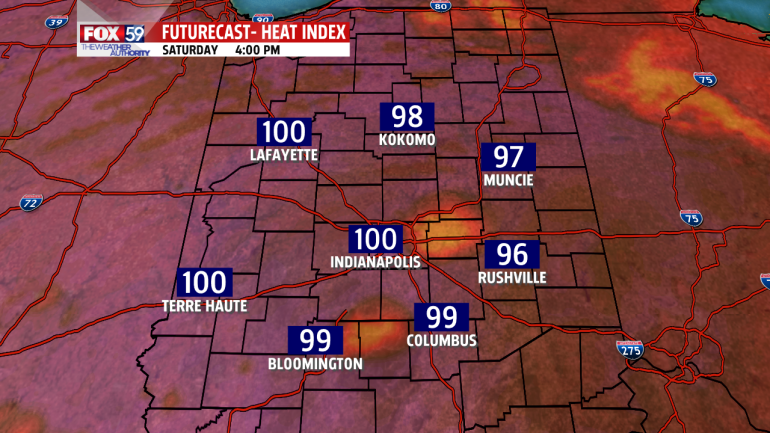 The same heat lingers into Father's Day on Sunday. Take breaks from the heat if you have to be outdoors and drink plenty of water.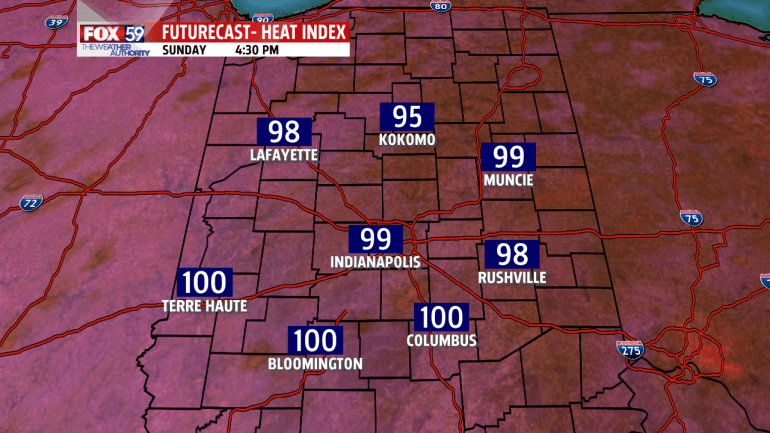 Don't forget to check the backseat. Your car can heat up quickly and you don't want to leave pets or small children in these conditions. After only 10 minutes this weekend, the temperature inside your car could rise to near 115°.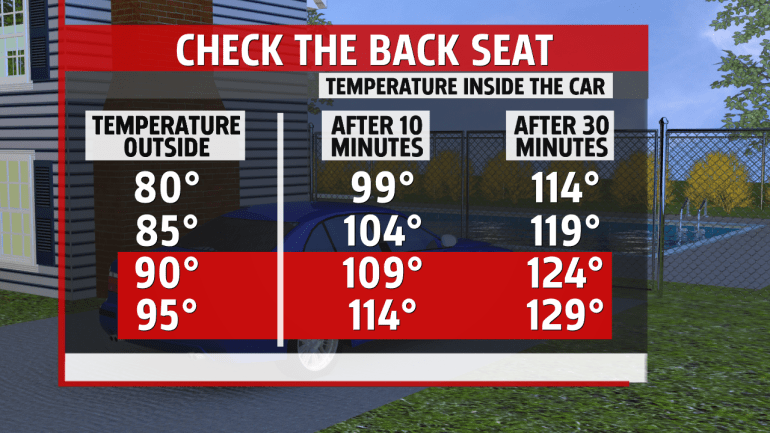 If you have any outdoor work that needs be done, like the lawn, it's better to get to it this evening rather than this weekend. Staying warm with temperatures in the mid 80's around 8 PM.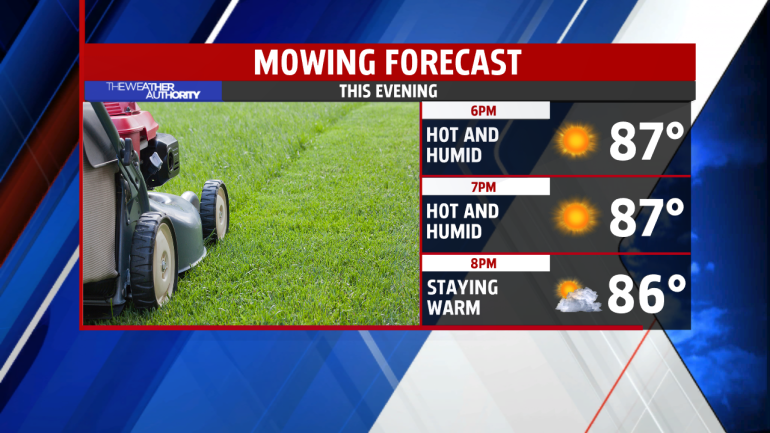 With the heat, it's definitely a pool weekend. Highs on Saturday in the lower 90's.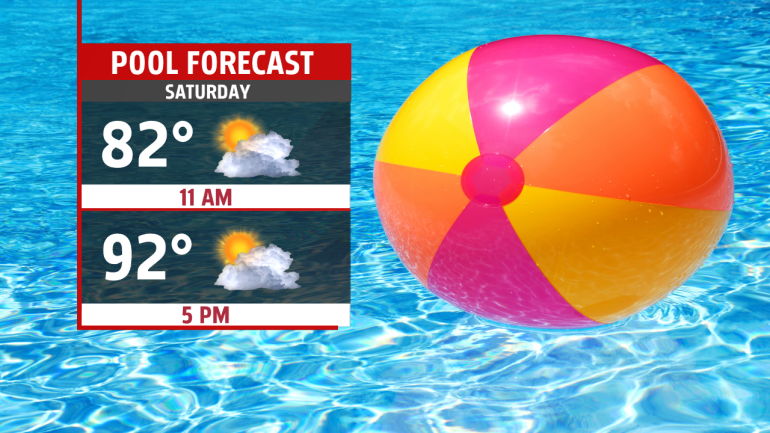 An isolated shower is possible tomorrow afternoon, during peak heating hours, but most of us will stay completely dry. We'll be near record highs both Saturday and Sunday. Our next best chance for rain comes late Tuesday afternoon.