This is an archived article and the information in the article may be outdated. Please look at the time stamp on the story to see when it was last updated.
THORNTOWN, Ind. – Deputies with the Boone County Sheriff's Office are investigating a string of recent home burglaries in the rural Thorntown area, including one couple's home who was set to get married just days later.
Investigators are looking into at least seven recent reports of thefts from homes. Most of the burglaries are happening during the daytime and many homeowners reported forced entry such as doors being kicked in.
"I came home from work at around 2:00 and noticed the doors were unlocked which is not normal," said Kameron Lough.
It was a Wednesday afternoon and he and his now-wife, Bailey, were set to get married that Saturday. The door busted open was not a welcome sight. Even more terrifying, Lough said he looked for his gun and it wasn't there.
"When my gun wasn't there, I freaked out and went outside, got in the car and called the cops," said Lough.
Just down the street from them, Gary Graves said he's also been a victim of theft.
"I've had tools stolen. I've had some things missing out of the barn," Graves said. "It's disheartening and you feel victimized when somebody takes your stuff."
Investigators released a picture of a green Acura TL believed to be involved with the thefts. They say a man and a woman appear to be responsible for the break-ins.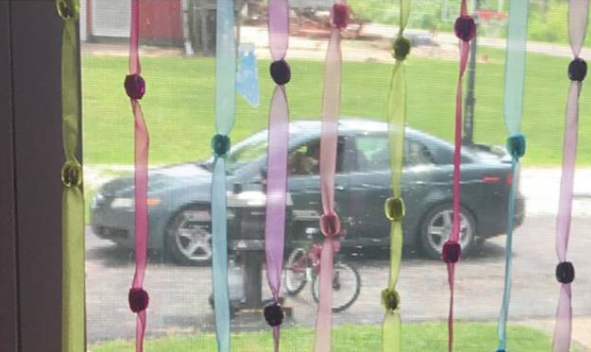 The Loughs, now coming back from their honeymoon have to replace a few items including laptops, makeup, keys, and gift cards. Kameron said their suitcases were opened by the suspects and ransacked. He also said he believes the suspects attempted to break-into his parents' home the same day.
"My little sister was home. It's summer vacation, so she was home and they came to my parents' house as well that's like a half-mile up the road."
The Loughs and his parents have installed security systems to catch any potential burglars in the act.
Investigators said they have identified a person of interest, but so far, no arrests have been made.
If you have information regarding this vehicle or the identity of the suspects, contact Detective Sam Scott at sscott@co.boone.in.us or 765-483-6407.