This is an archived article and the information in the article may be outdated. Please look at the time stamp on the story to see when it was last updated.
INDIANAPOLIS, Ind (May 19, 2014) — Police confirm that four people have been shot and three have died on the city's northwest side.
The shooting occurred in the 5200 block of Lakemanor Drive near 52nd Street and High School Road at about 10 p.m. Monday.
Police found two adult victims dead at the entryway of the house. A third adult victim was found in the backyard; he was taken to IU Health Methodist Hospital in critical condition and later died. Police identified two of those killed as Stranger Dunn, 34, Indianapolis, and Esker Dodson-Walker, 33, Indianapolis. The third victim has been identified but police have not notified his family, IMPD said.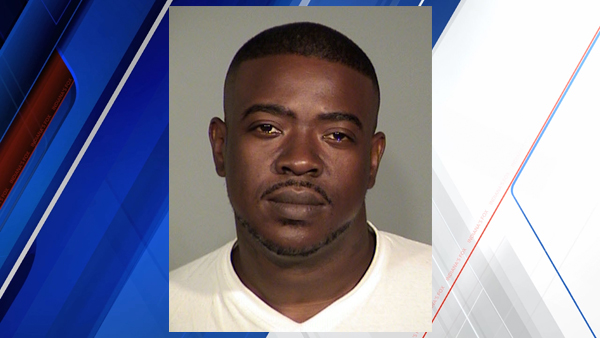 A 10-year-old girl in a different house also sustained a gunshot wound in the leg or buttock and is in stable condition at Riley Hospital for Children at IU Health.
Police are calling the neighborhood "a mess."
One person was detained in the 5200 block of Moller Road. Police have not given details on that person's connection to the shooting and they have not said if they are searching for other suspects.
This is near 52nd and High school road. Constant sound of sirens all around. pic.twitter.com/qYj99fcM5l

— Aishah Hasnie (@aishahhasnie) May 20, 2014
"It's a mess" – Lt. Chris Bailey. Confirms two adult men dead. One man in critical. One 10 yo girl also shot and stable in Riley.

— Aishah Hasnie (@aishahhasnie) May 20, 2014
UPDATE: Reports of multiple shots fired at Lakeside Manor subdivision. Cops find two men dead in doorway of a home…

— Aishah Hasnie (@aishahhasnie) May 20, 2014
A third man is shot in backyard. He's in critical condition. And 10 yr old girl in a diff house shot by stray, in stable at Riley.

— Aishah Hasnie (@aishahhasnie) May 20, 2014
Apparently there was a shoot out, multiple houses shot. Large crime scene. One guy detained. Cops not sure his involvement.

— Aishah Hasnie (@aishahhasnie) May 20, 2014
A LOT of shell casings out here. Little girl was shot in lower leg/butt area. Madness.

— Aishah Hasnie (@aishahhasnie) May 20, 2014
There was another shooting victim reported about half mile from here. Grazed by bullet. Cops not sure if its related.

— Aishah Hasnie (@aishahhasnie) May 20, 2014