This is an archived article and the information in the article may be outdated. Please look at the time stamp on the story to see when it was last updated.
INDIANAPOLIS, Ind. (June 16, 2014) – Three people were shot, one fatally, in the Mars Hill area on Indianapolis' southwest side Monday morning.
The shooting happened around 12:15 a.m. in the 3100 block of South McClure Street. Police said the shooting happened a few hours after a domestic dispute between a woman who lives at the residence and her daughter's fiancé.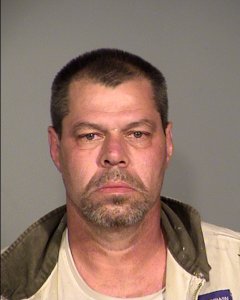 When officers responded to the shooting, they found the woman, identified as 47-year-old Lisa Farley, suffering from a gunshot wound to the face and her future son-in-law lying in the driveway with a gunshot wound. The man, 47-year-old Wendell Vanbuskirk, was pronounced dead at the scene. Farley remains at Eskenazi Hospital in critical condition.
A short time later, a third person with a gunshot wound was dropped off at Methodist Hospital. Police said the man, 34-year-old Aridith Curbeaux, was shot in the shoulder and face.
After speaking with family members and witnesses, detectives learned that earlier in the evening there was a family gathering at the residence on McClure St. and a domestic dispute took place between Vanbuskirk and his girlfriend's family. Witnesses said Vansbuskirk was asked to leave after the dispute.
Vanbuskirk  then returned with other men to the home at around midnight, with a baseball bat, and began to beat up his girlfriend's mother outside of the home, said police.
"Obviously we don't want to see a situation escalate to this point, you know, when we go to a scene, whenever it's a domestic disturbance scene or anything like that, that's why we want to be called so we can try to deescalate the situations before it leads to this," said IMPD Public Information Officer Rafael Diaz, Jr.
"Right now we don't know who shot who, if they were caught in the crossfire or what, but it escalated to a gun battle here at the scene," said Ofc. Diaz.
Detectives with the IMPD Homicide Unit are at the scene canvassing the area and interviewing potential witnesses. Detectives encourage anyone with information about this incident to call Crime Stoppers at 317-262-TIPS (8477) or to text "INDYCS" plus tip information to 274637(CRIMES).