This is an archived article and the information in the article may be outdated. Please look at the time stamp on the story to see when it was last updated.
INDIANAPOLIS, Ind. --Good Wednesday afternoon!  It's warm and humid outside with dew points in the 60s! Air temperatures are in the low 80s with some sunshine and it's the heat and moisture along with an upper-level wave, that will fuel the development of t-storms tonight. There's a chance of t-storms early evening and into the overnight hours. Some storms may produce high winds and heavy rainfall. Up to a quick 0.50 to 1 inch of rainfall is possible in heavier t-storms.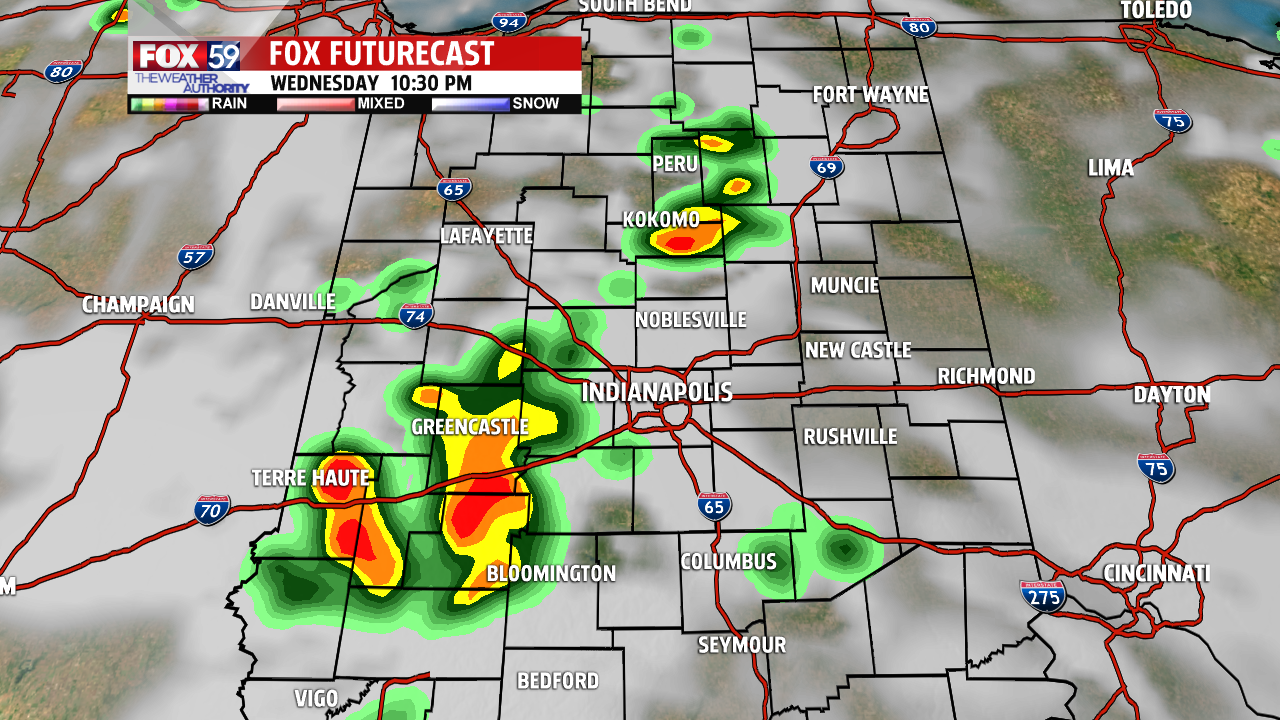 Models have scattered storms again Thursday afternoon.
The warm and humid conditions will continue into the holiday weekend with highs in the low 80s and dew points in the mid-60s. If you're heading to the track for the festivities, plan on wearing sunscreen and having plenty of water on hand! There are slight chances of t-storms but not everyone across central Indiana will see rain as the activity will be spotty.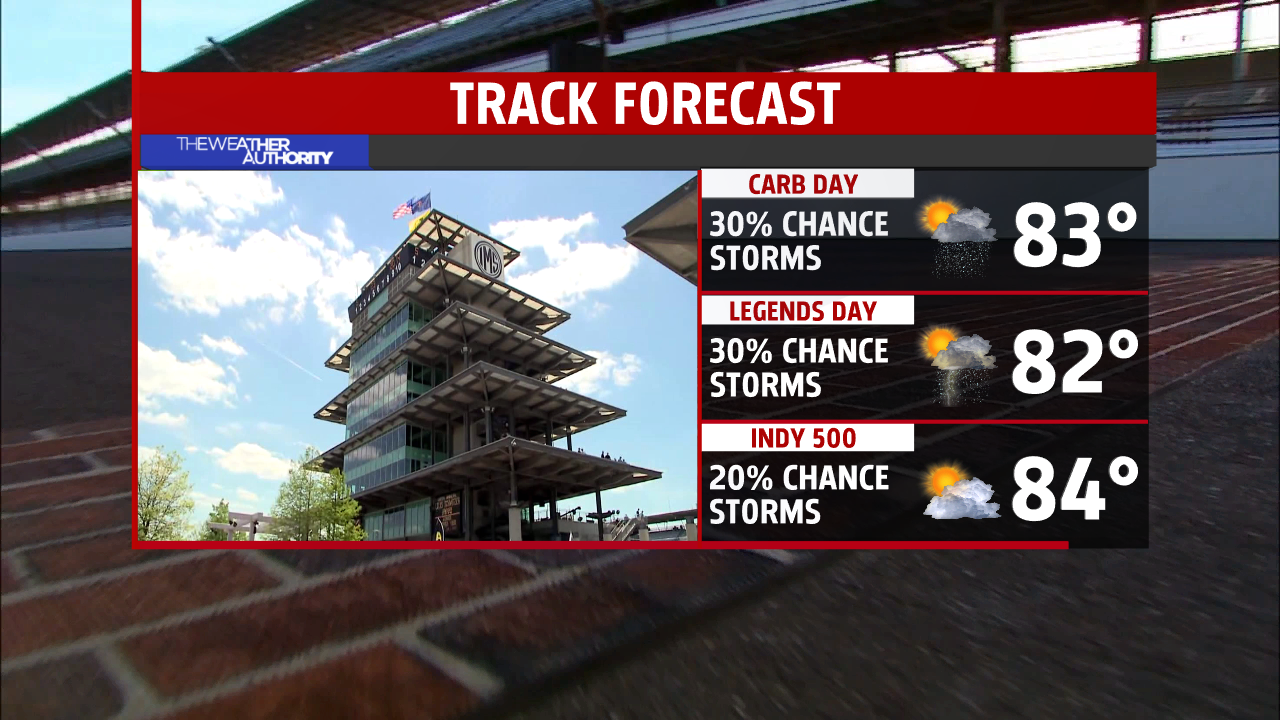 This weather pattern of warm, humid conditions with pop-up t-storms will continue through much of next week too. Stay weather aware! --Danielle Dozier