This is an archived article and the information in the article may be outdated. Please look at the time stamp on the story to see when it was last updated.
INDIANAPOLIS, Ind. --Good Wednesday afternoon! I'm tracking showers, thunderstorms and even fog out there this afternoon. Any thunderstorm that develops may contain brief, small hail and high wind gusts. Lightning is a threat from any storm. Storms are developing in the warm sector of a low-pressure system. Temperatures will rise tonight into the low 60s with winds outside of any t-storm gusting to 40 mph.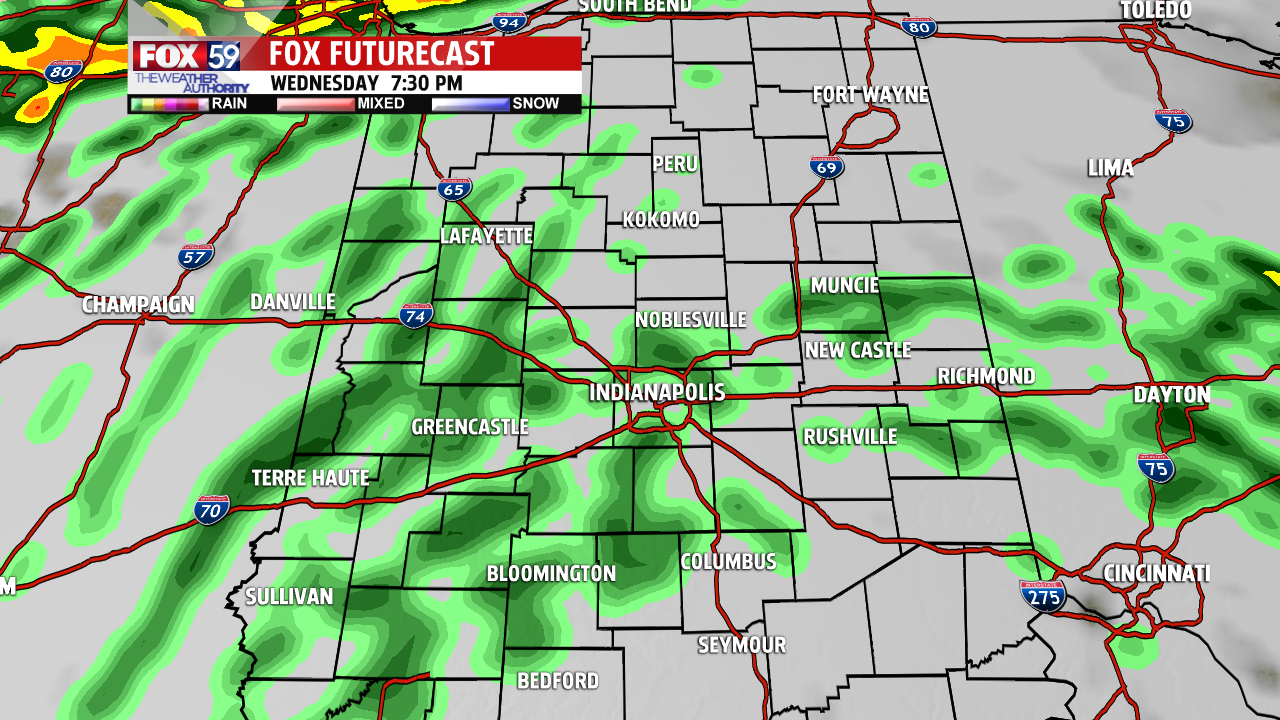 Scattered showers and t-storms are likely overnight into Thursday morning. Some of the storms may be severe with strong wind gusts as a cold front moves through the area. Temperatures will fall into the low 40s by late afternoon Thursday. Winds will stay breezy with gusts to 30 mph.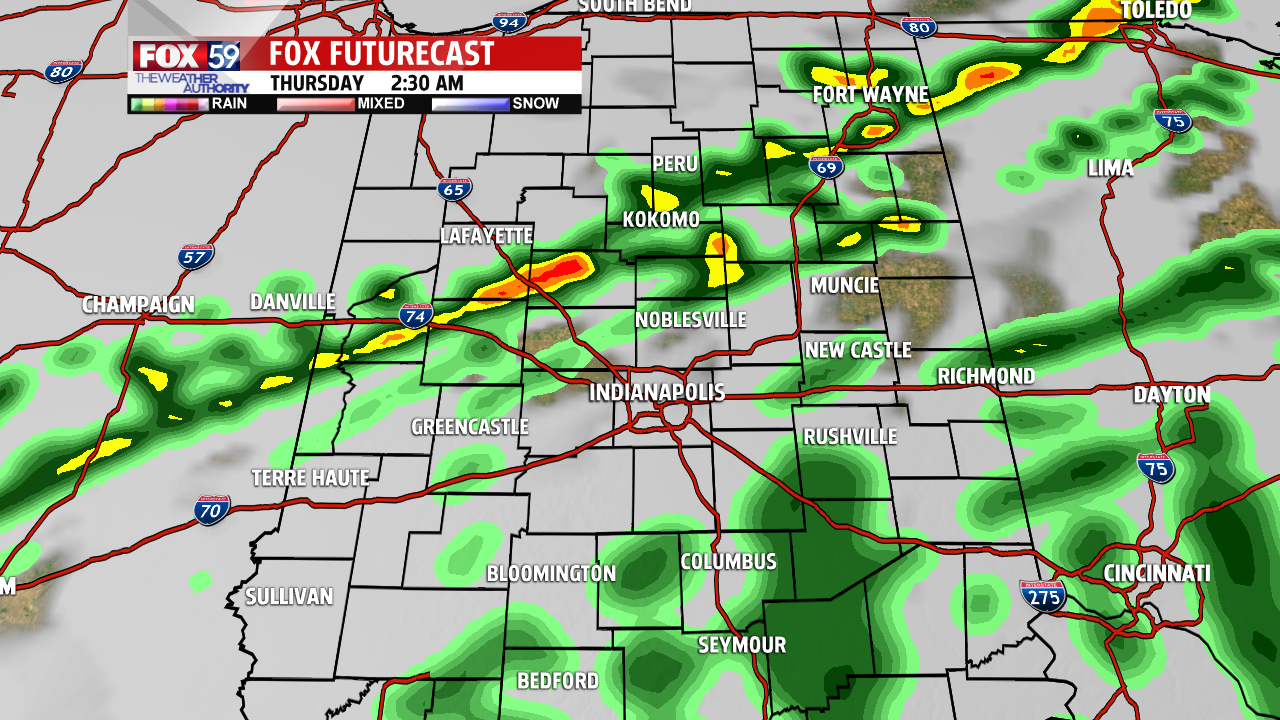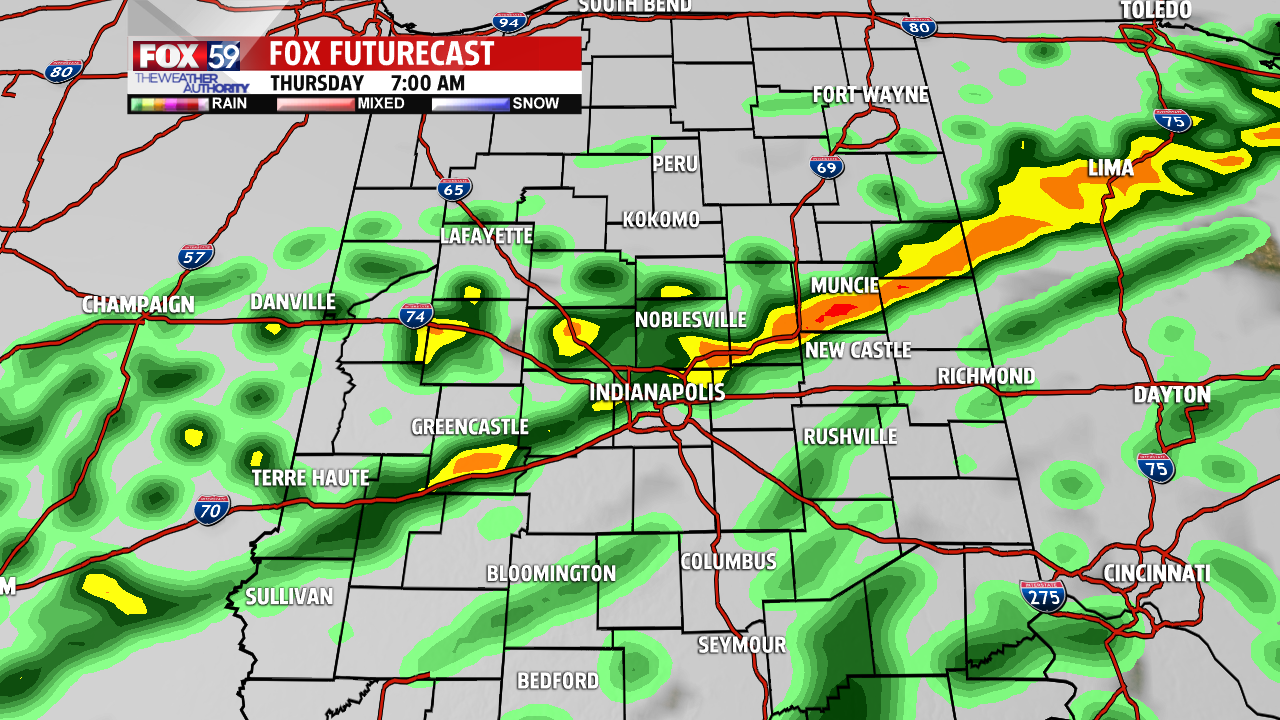 There's a slight chance of a wintry mix across southern Indiana late Thursday night into Friday morning. However, most of the heaviest moisture is set to move into central Indiana by Friday evening. The atmospheric profile shows the potential for sleet or freezing rain Friday evening and Friday night into Saturday morning. It's too early to tell how much ice will accumulate but we're watching for the possibility of some accumulation. Temperatures Friday evening will be in the 30s and falling into the upper 20s by Saturday morning.
Saturday will bring a chance of that freezing rain in the morning and rain in the afternoon as temperatures rise. Sunday will also bring a threat of freezing rain in the morning and then rain in the afternoon. Temperatures will warm to the low and upper 50s for highs Monday and Tuesday where showers and t-storms are expected. Stay tuned! --Danielle Dozier